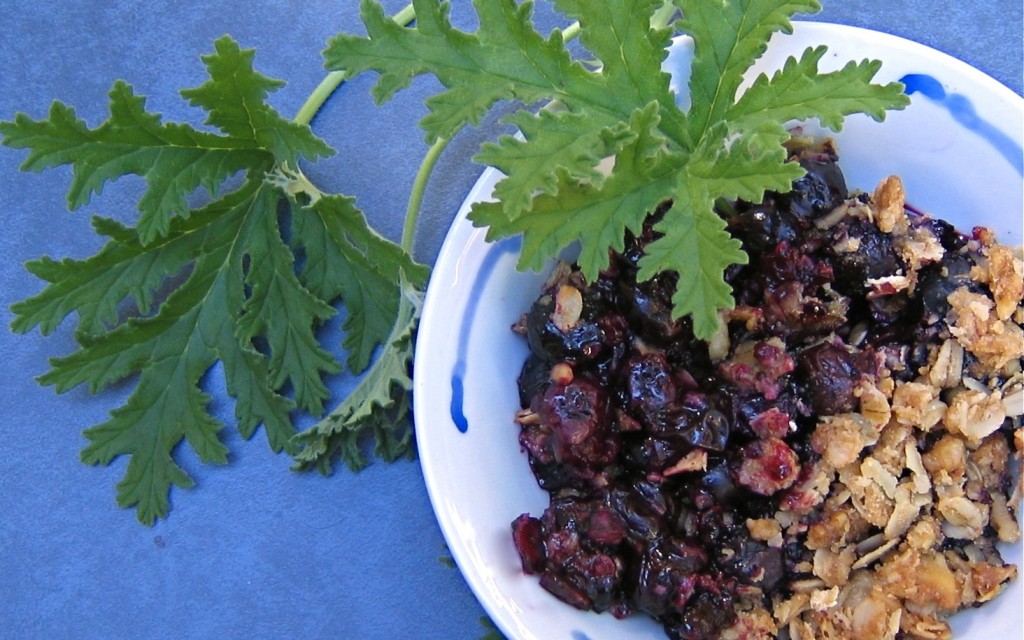 from Maxine Forward
6 Servings
Blueberry Filling:
5 cups Blueberries
10 or 12 Rose Geranium Leaves roughly chopped
2½ tbs. Cornstarch
¼ cup Sugar
Topping:
½ cup Oats
¼ cup Flour
2 tbs. Brown Sugar
¼ cup Walnuts, chopped
2 tbs. Butter, softened
Mix blueberry topping ingredients together and dump into a baking dish that has been coated with non-stick spray.
Use your hands to mix topping ingredients together until crumbly. Sprinkle topping over filling.
Bake in a 350° oven for 20 to 30 minutes or until the topping is browned. Serve warm.
Note: Whipped cream or a scoop of vanilla ice cream is very good with this.
Leave a comment