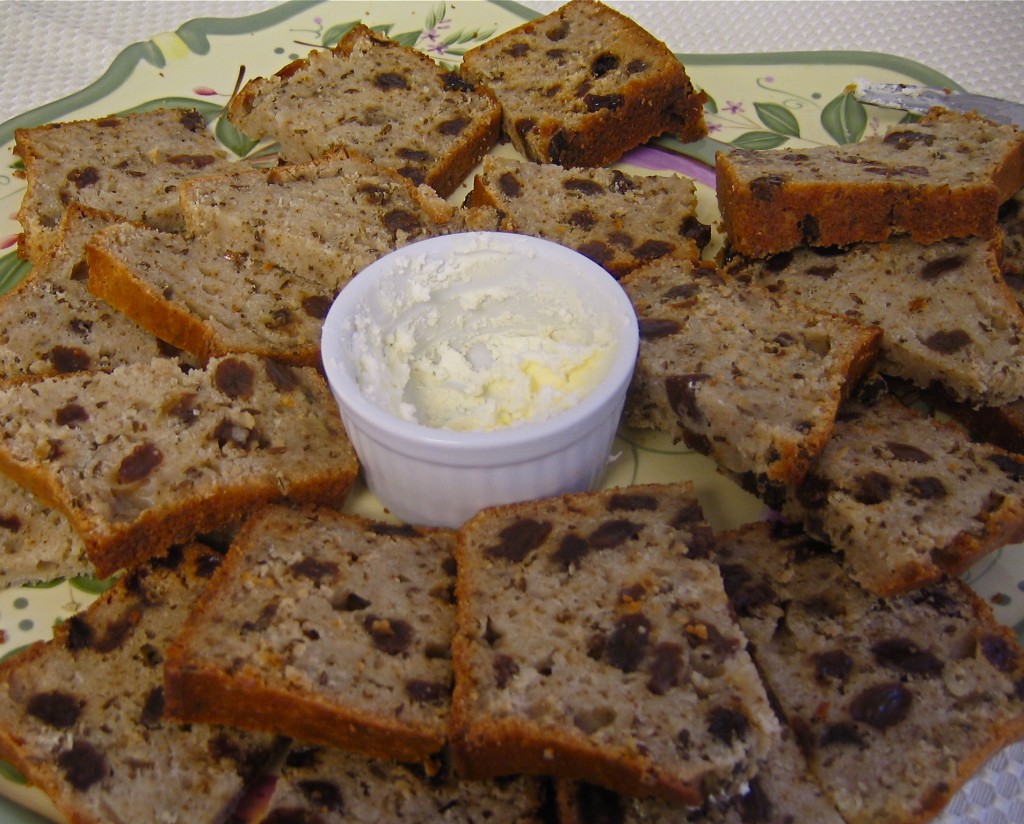 This tasty bread was served with cream cheese at the February 2013 meeting by Hazel as part of the Herb display for Caraway. It is a slightly sweeter version of Irish Soda bread.
2 cups All Purpose Flour
¾ cup Granulated Sugar
½ tsp. Ground Cloves
2½ tsp. Baking Powder
6 tbs. softened Butter
1 Egg, beaten
1½ cups Buttermilk
Raisins, to taste
2 tbs. Caraway Seed
Sift together flour, sugar, cloves and baking powder.
Cut butter into dry ingredients with to knives. When butter is pea sized, mix with hands until coarsely blended with flour. Make a well in the middle of the flour mixture.
Add egg and buttermilk and mix until well blended. Mix in raisins and caraway seed.
Pour batter into a greased loaf or cake pan and bake in a 350° oven for about an hour or so. Hazel says using a loaf pan took 1 hour and 15 minutes.
Leave a comment