OR, As Nance calls them, English Muffin Thingies
These were served at the 2013 Open House and were delightful. Nance says they couldn't be easier to make.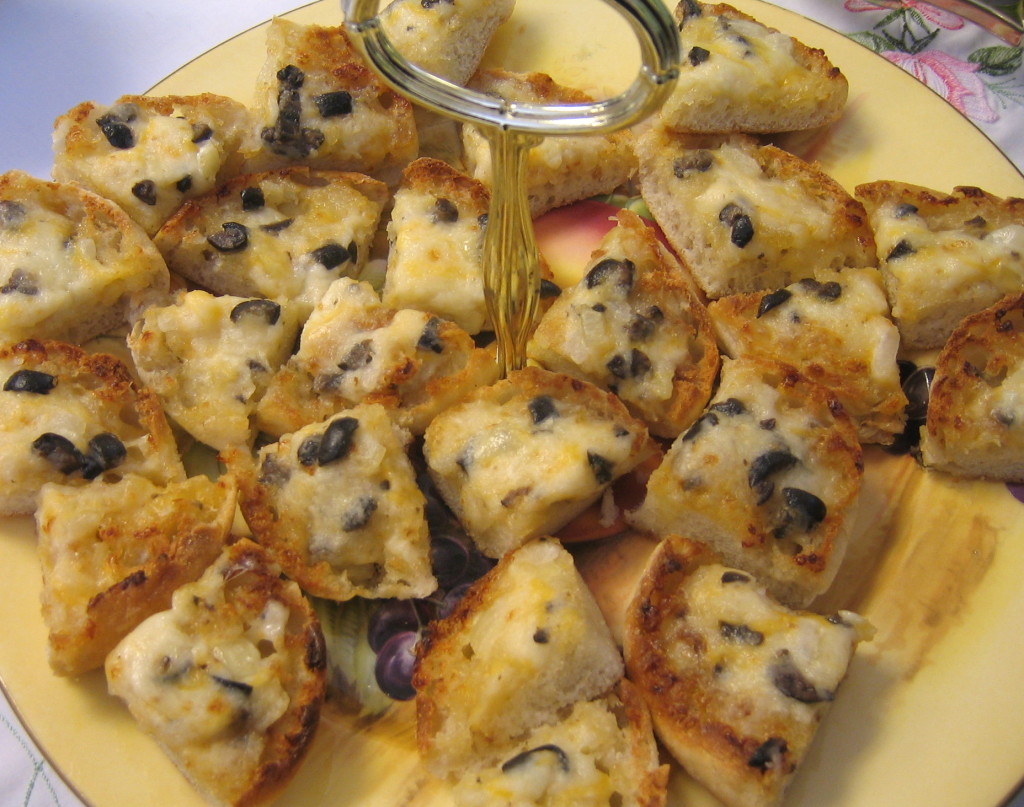 Makes 48.
2 cups Cheddar Cheese, shredded
3 Green Onions, washed & chopped
1 (15 oz.) can Black Olives, pitted & chopped
½ cup Mayonnaise
1 tsp. Curry Powder
6 English Muffins
Preheat oven to 350°.
Put cheese, onions and olives in a bowl. Use a fork to toss and mix together. Combine curry and mayonnaise. Stir it into the cheese mixture.
Split English muffins. Divide mixture evenly and spread on all twelve English muffin halves. Cut each half in quarters. Place triangles on a baking sheet. Bake for about 15 minutes or until cheese is melted and muffins are slightly browned. Serve hot.
Note: You may prepare the triangles and freeze them. It works well to freeze for 2 hours on a cookie sheet and then put them in a ziplock. They won't stick together and topping will stay on.
from Nance Jordan
Leave a comment