The Annual Civic Beautification and Horticulture Awards were awarded at the last meeting.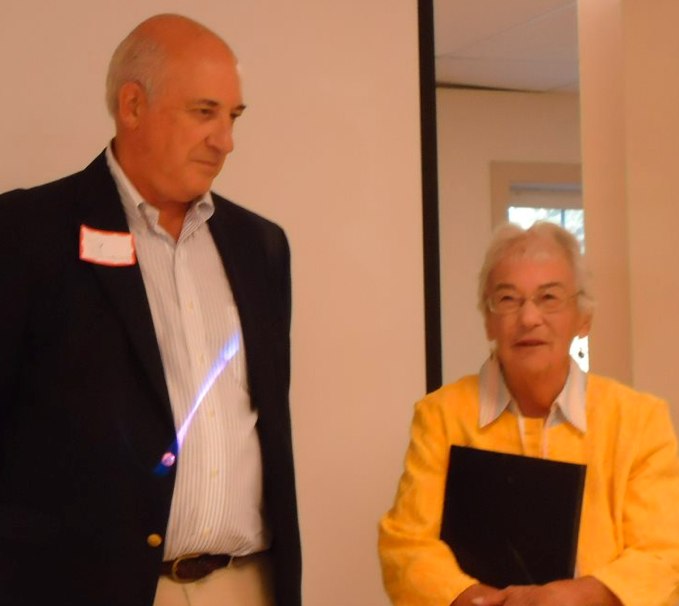 ← Sue Bowman presents Jeffrey C. Salisbury with the Civic Beautification (Commercial) Award for Front Street Report Services at 27 Front St. in Exeter. The Front Street garden were gardens on Front Street were gorgeous.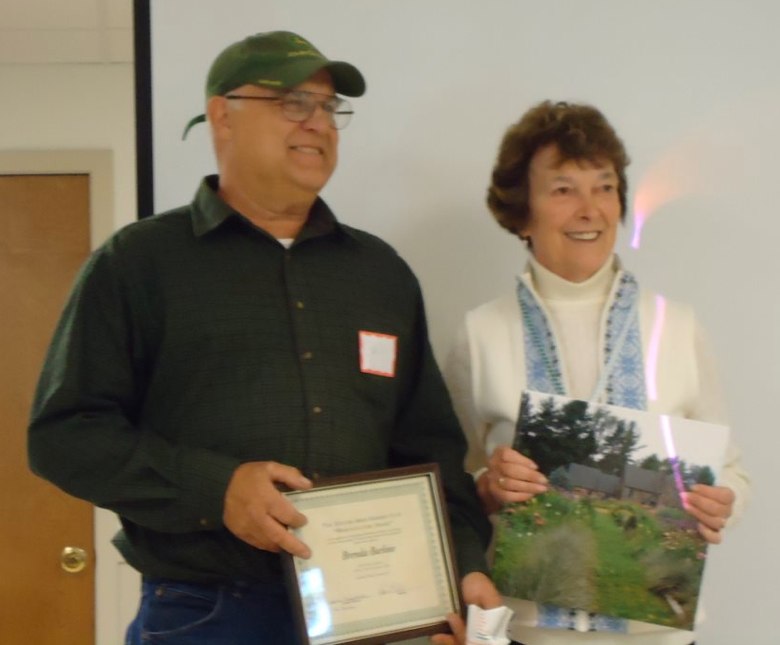 → Anne Campbell presented the Horticulture (Residential) Award to Chris Barlow who came to the meeting to accept the award for his wife, Brenda. Her outstanding garden at 262 Pickpocket Road in Exeter fetched the top prize in this category.