Designing Women Place Second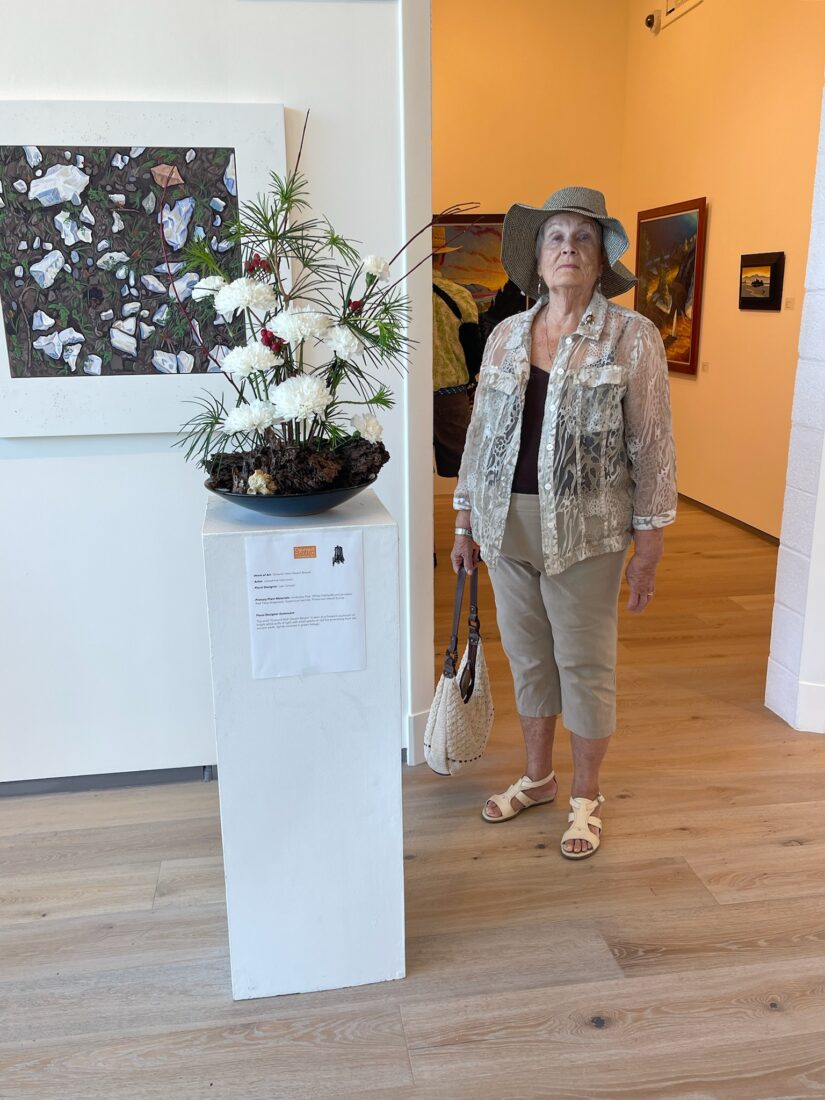 We're excited to report that Lee C,, with design assistance from Ann H., placed second at the Ogunquit Art Museum's Art in Bloom event last weekend. This is even more of an accomplishment since it was Lee's first time. Lee was happy to receive welcome comments from judges and exhibitors and said, "though it was sometimes a pain, I do appreciate having been given such an interesting and challenging opportunity."
Photos of other entries, compliments of Ann H.: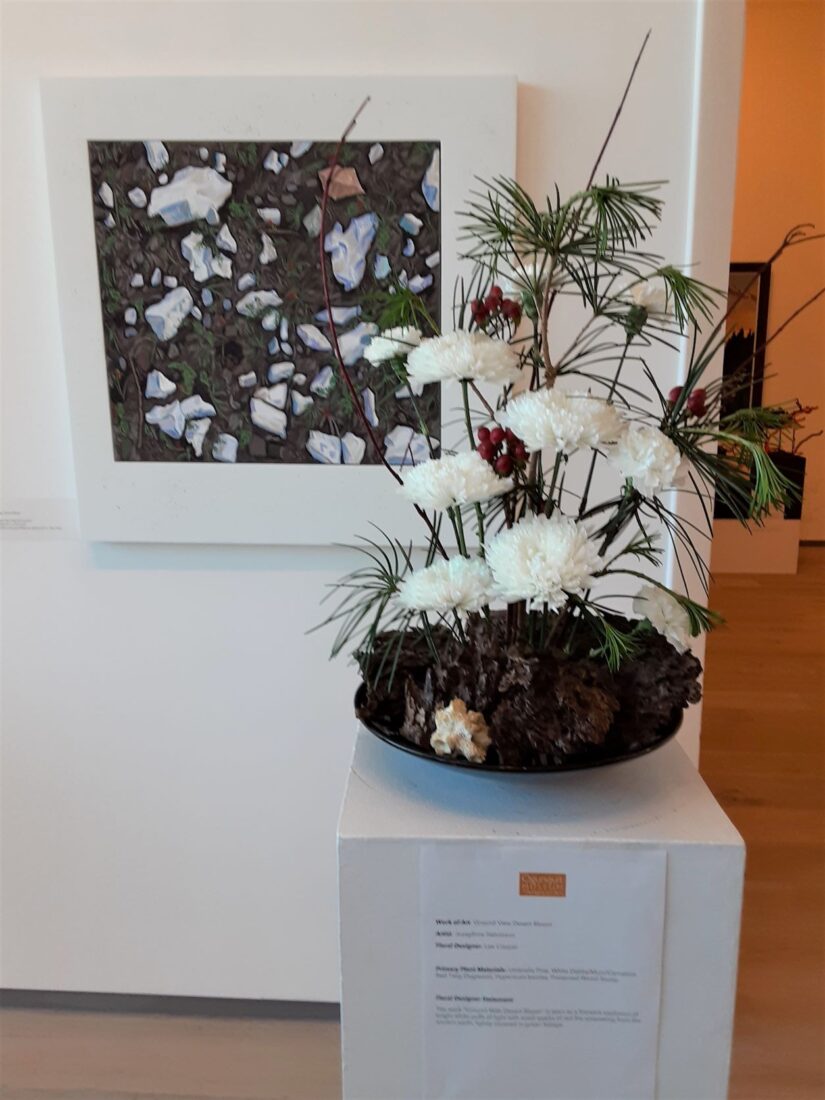 Our June Plant Auction and Luncheon was well-attended and festive. Most wore hats to help celebrate the event and hats were the table centerpieces, decorated with live flowers by members of the Hospitality Committee. Max F. made sure the auction was fun and efficient and members enjoyed a tasty meal topped off by a strawberry dessert. We even managed to take care of business: the new Executive Board was sworn in. Many thanks to Jill C. and her Hospitality crew for another perfect Spring celebration. (Thanks to Patti Smith for the photos.)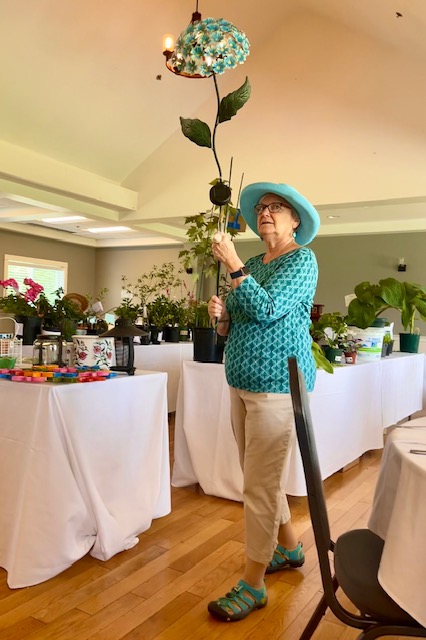 Have a hankering to see some gardens? The Candia Garden Club invites you to their first Garden Tour on Saturday, July 16, 9 AM to 1 PM. Cost is $15. Tickets can be purchased by contacting Judy at Judyjs3@comcast.net.
Garden weeding is an ongoing task for all gardeners. How do you weed your garden and be kind to your bones, back and joints? How do you avoid a compression fracture? Here's a video from Melioguide demonstrating how to safely weed your garden. How to Weed Your Garden
To close this Happenings in style, here are more photos of Exeter, perfectly captured by
Lynda B.