As we busily gear up for our debut appearance at the Yuletide Fair on November 19, let's take a look at what's been going on for the past month. The Awards Committee, under Mary Jo C.'s expert leadership, provided an impressive program for the October general meeting. We were fortunate that a number of award recipients were present to accept their awards and discuss their gardens.
The award for Outstanding Civic Garden was presented to Eric Chinburg, President and CEO of Chinburg Properties, Chestnut Street Apartments in Exeter (Accepting the award on his behalf was Lexi Jackson, property manager of Chestnut St. Apts.) Also receiving the award were Barbara H. Beardsley, designer and lead gardener of the sustainable meadow at the Chestnut St. Apts. and Ann Smith, the assistant gardener. The Outstanding Residential Garden Award was presented jointly to Sherri and Kim Brown, 12 Brown Rd. in Hampton Falls.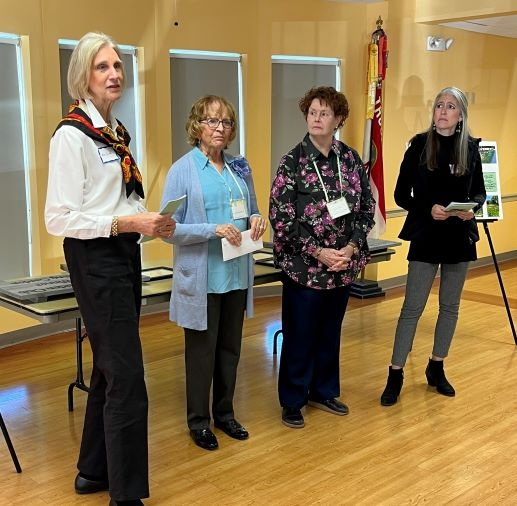 Photos of the Brown's lovely gardens:
The "Meadow of Hope" at the Chestnut St. Apartments: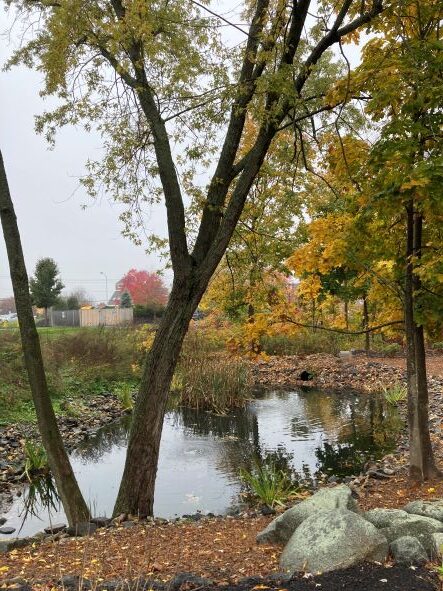 The Hort Table at the October meeting held a surprisingly colorful selection of garden cuttings for this time of year. Committee chair, Ann H. would like to thank the members who shared horticulture from their gardens at the meeting. With variable weather becoming our new normal, it was good to see what fall plants were flourishing in spite of the dry conditions in our New Hampshire Seacoast.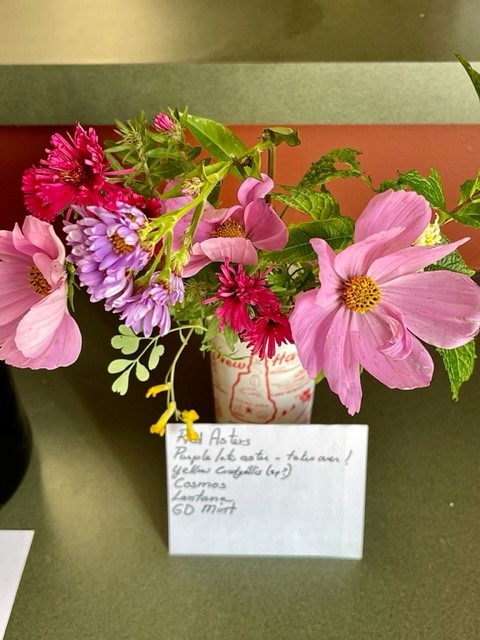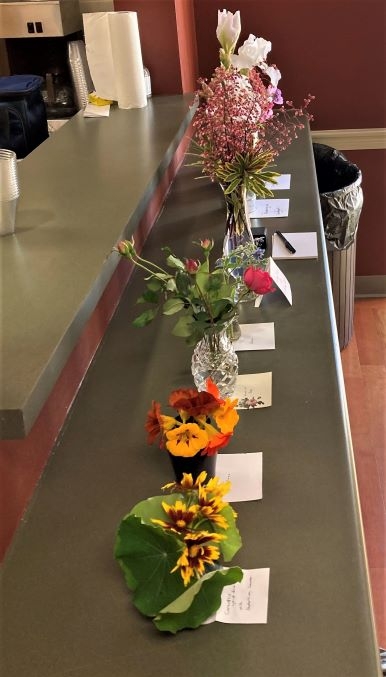 Other highlights from the October meeting: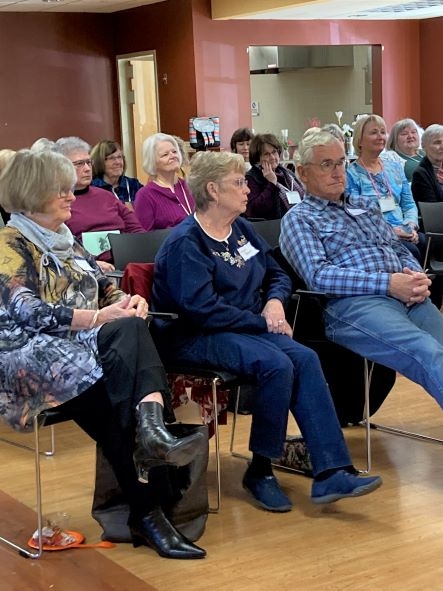 Our November General Meeting, on Nov. 17th, will feature speakers whose previous presentation was cancelled due to Covid precautions. Jana Milbocker & Joan Butler from Enchanted Gardens in Massachusetts will speak on "Artists' Gardens in New England." Some of our most beloved painters, sculptors and authors were inspired by the gardens they created. Visit the private havens of Edith Wharton, Julian Alden Weir, Childe Hassam, Daniel Chester French, Emily Dickinson, Augustus Saint-Gaudens, Celia Thaxter and others. Learn about the gardens' histories, design and horticultural highlights in this richly illustrated presentation.
Making for a busy week, our general meeting will be followed the very next day by our Yuletide Fair workshop, at the Stratham Municipal Center, from 1 to 5 PM. Expect amazing creativity to happen as we assemble floral arrangements for the fair. This will be a fun and productive event. If you haven't signed up yet, check with Ann H. or Lee C. to get the details. And then bright and early the following day, Nov. 19, members will be transporting our creations to the Cooperative Middle School in Stratham for the fair, which starts at 9 AM. Volunteers have been recruited for our sales table, set-up, and clean-up. A large crowd typically shops at this fair, so we're anticipating a successful (and probably exhausting) day.