November was the month for EAGC to acknowledge the gardening successes of the past summer and to begin preparations for the upcoming Holidays. Here are some highlights of the November General meeting….
Anne C, Sue B, and Mary Jo presented our annual Beautification Awards: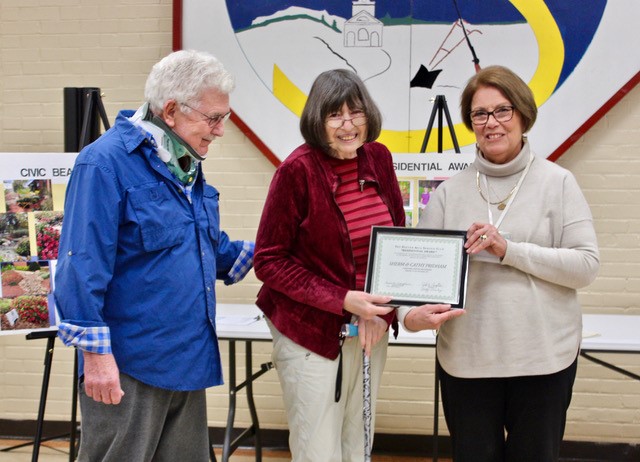 Winners of the Residential Award — Sherm and Cathy Pridham of 23 High St., Stratham
Representatives from St. Vincent de Paul, 53 Lincoln St., Exeter, who received the
Commercial Award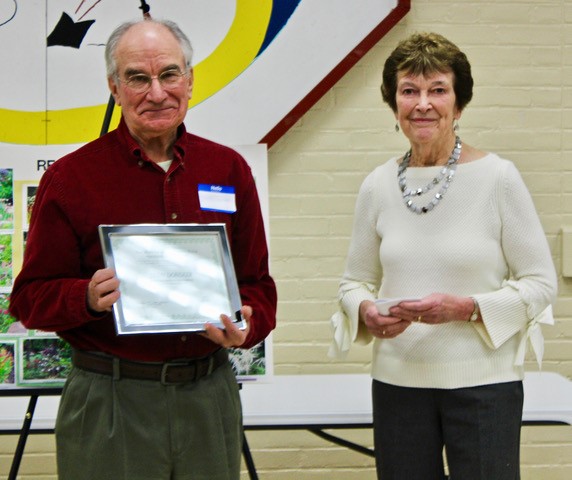 David Donsker accepted an Honorary Award on behalf of his wife, Terri, for the outstanding garden she loved to share with her fellow club members.
*  *  *  *  *
The Design Committee arranged a showing of  the beautiful Holiday centerpieces made by members at their November design class. It's evident that we have some talented floral arrangements amongst us: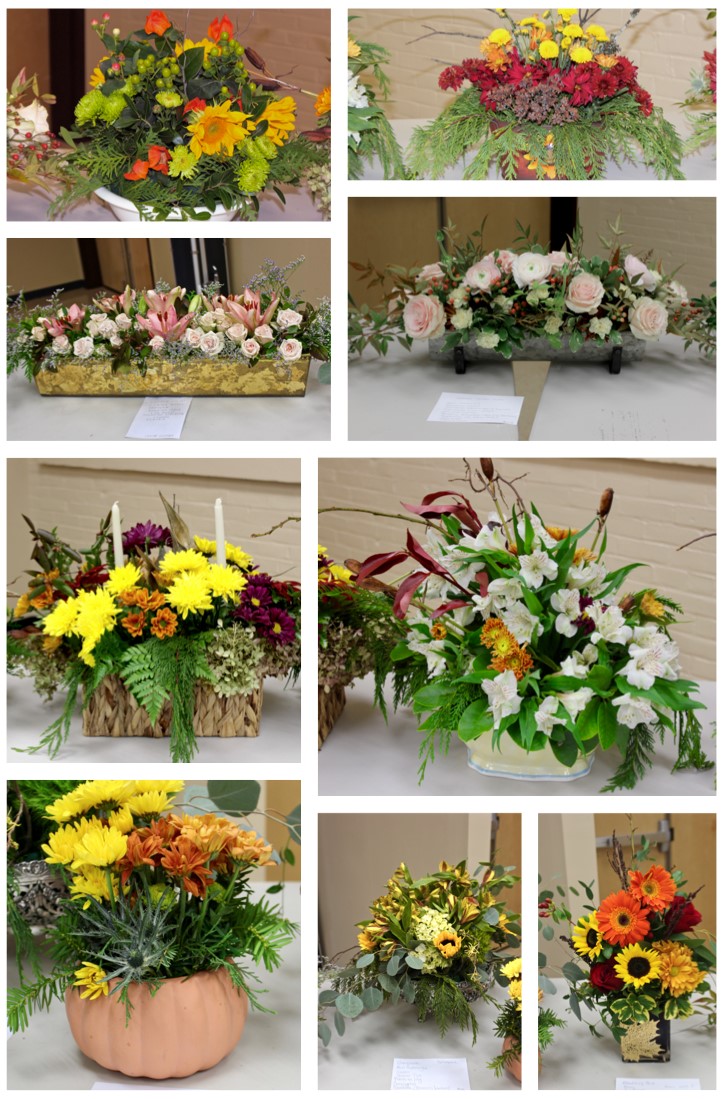 *  *  *  *  *
The Beautification Committee met late in the month to decorate the Exeter Historical Society for the Holidays. As always, the results are colorful and festive: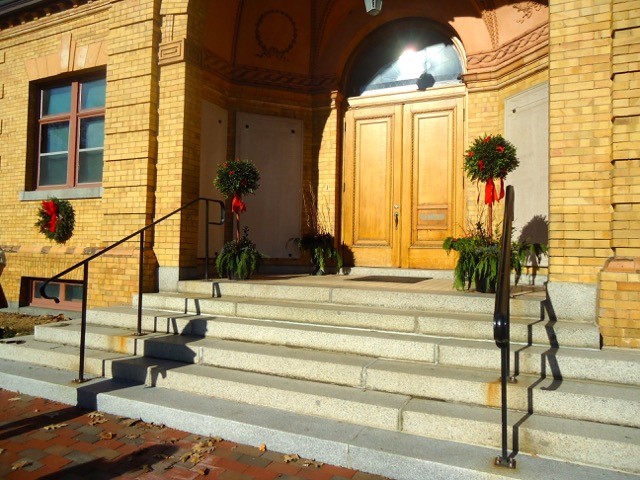 Lynda models the Folsom Tavern door wreath…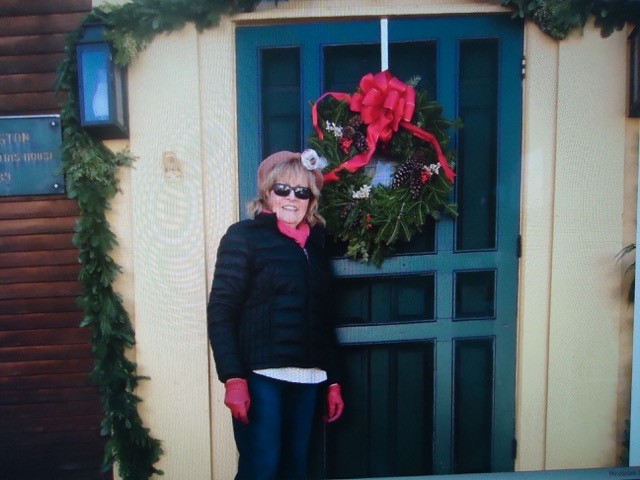 Lots of volunteers make for quick work….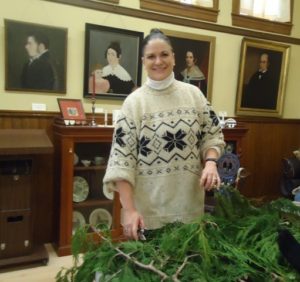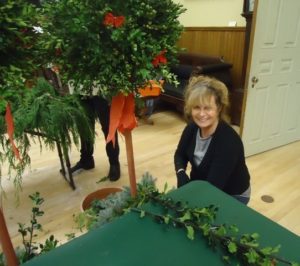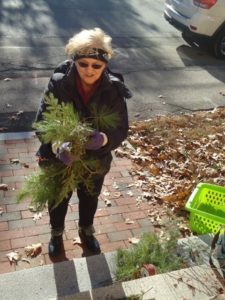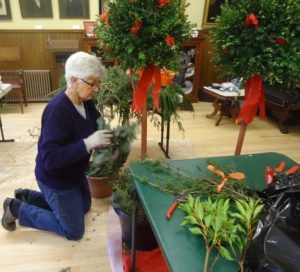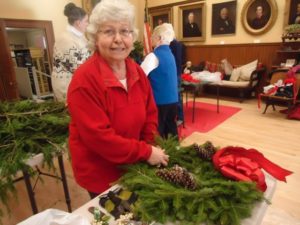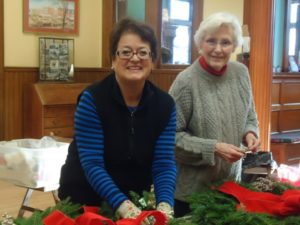 *  *  *  *  *
Are you wondering what to buy your gardening friends for the Holidays?  Just in time for last minute shopping, E&C Chair Linda has put together a list of Pollinator-oriented books for gifting….
Books to Put on Your Christmas List
Attracting Native Pollinators – The Xerces Society    An informative and easily read book about pollinators, pollination, and how to incorporate them into your landscape…no matter what size.
Bringing Nature Home – Douglas W. Tallamy    Wonderful discussion of native plants and how to plant so you encourage the pollinators you want. Not all pollinators pollinate everything.
The Wildlife-Friendly Vegetable Gardener

– Tammi Hartung    How to attract and encourage pollinators and other insects that are beneficial to your vegetables.
A Book of Bees

– Sue Hubbell     All you want to know about bees and their lives.
*  *  *  *  *
If you missed the November General Meeting, see what you missed in the Minutes, which can be found on the Website, under "Members Only."