Several happy members took home cash winnings from Linda S.'s Bunco Party on the 15th. Even the biggest loser went home with a few dollars! Twelve members enjoyed refreshments, laughs, and a little competition while raising money for the Promise Tree.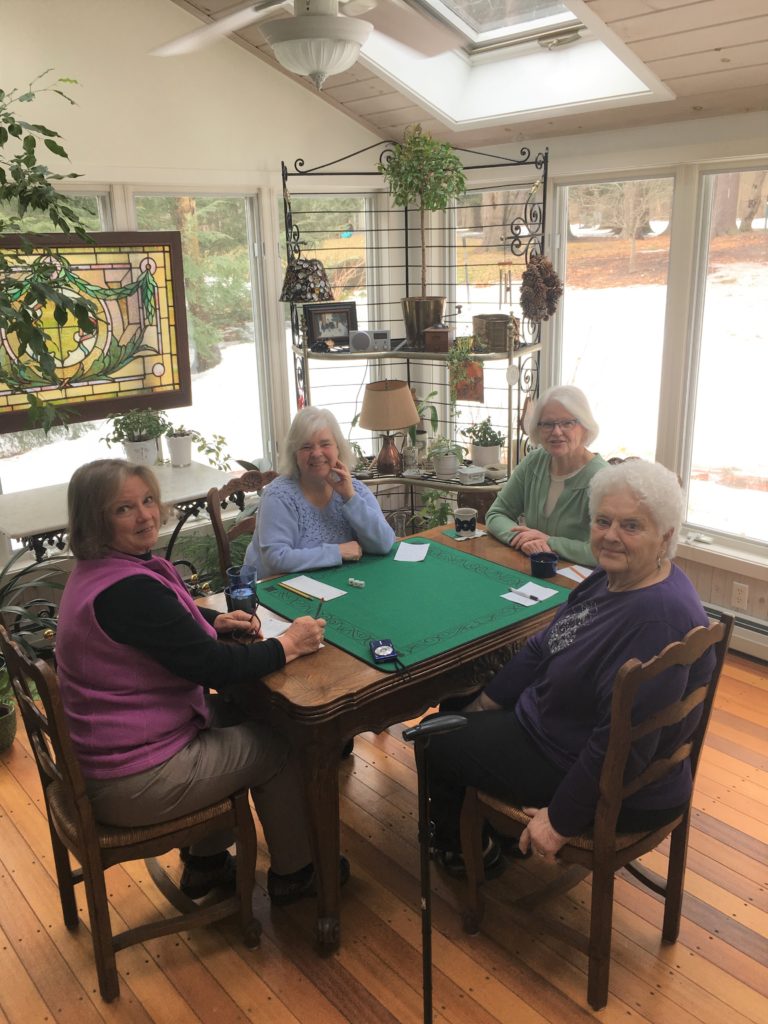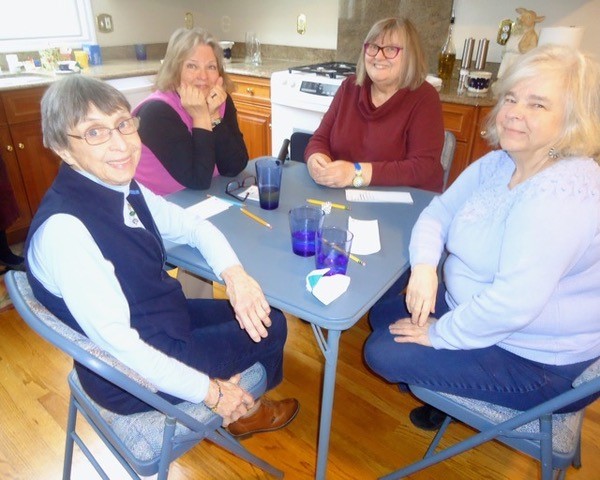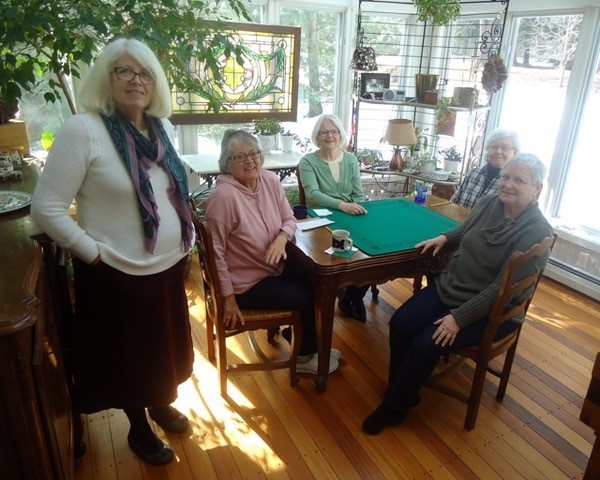 * * * * *
Members and guests at the March General Meeting were treated to a thorough education on the care and maintenance of European honeybees, presented by Jess Waters, owner of Half Acre Beekeeping. She and her husband, Andy DeMeo, maintain thousands of bees and place their hives on local farms. Jess answered lots of questions from the audience and raffled off a jar of her Half Acre Honey as an added bonus.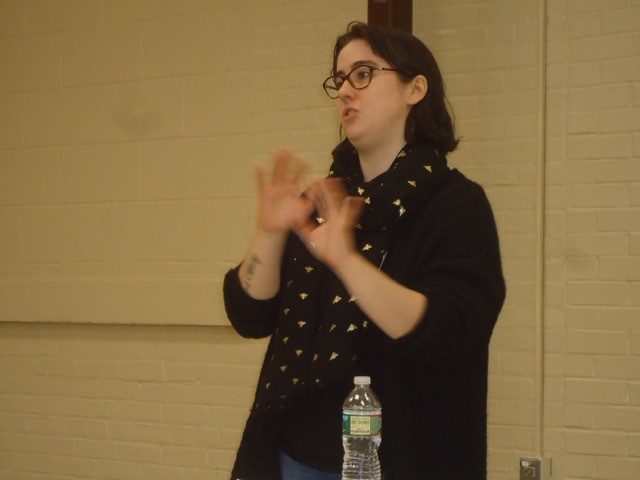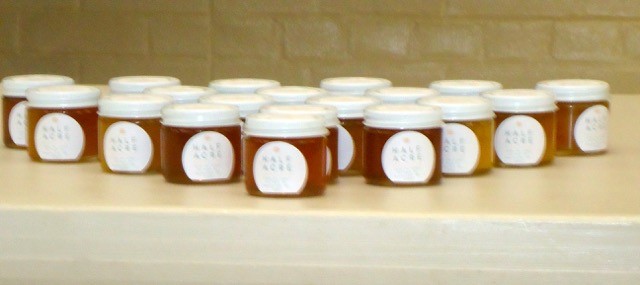 * * * * *
Our biggest fundraiser of the year, the Annual Indoor Yard Sale is fast approaching. The big date is Saturday, May 4. Tables are still available so if you or anyone you know would like to rent one for $25, please contact Dianna T. or Carole C. Or go to ExeterAreaGardenClub.com and click on the link for an application form. Continue saving your treasures for the sale – we'll be setting up on Friday, May 3. More information will be coming soon.

* * * * *
The Promise Tree tour of the Woodman Museum in Dover has been re-scheduled to Wednesday, June 5, with carpools leaving from the Stratham Municipal Center at 9:30. The cost is a $20 donation to the Promise Tree and includes admission to the museum. For more info, check with Lee C, Johann S. or Edie W. Sign-up will be available at the next General Meeting.

* * * * *
What fun we had at our Spring Design Workshop learning all about the Sogetsu school of Ikebana design with Martha Hamilton of Cornith, ME. Martha demonstrated several horizontal and vertical designs while enlightening us on the Japanese style of arranging. Following her presentation, she reflected on each of our arrangements in respect to the Sogetsu style of ikebana.
Ann H., EAGC Design Co-Chair
* * * * *
Here are some local events you may be interested in:
Rita Wollmering of the Herb Farmacy will be teaching basic organic growing principles and companion planting at the Hampton Falls Library on Thursday, April 18 at 6:30 pm. The program is free. No sign-up is required. The library is at 7 Drinkwater Rd. in Hampton Falls.
The Bedford Garden Club is holding its Annual Plant Sale to benefit community gardens & educational programs on Saturday, May 18th, from 9 to 11 a.m. It will be held at the Bedford Old Town Hall, 70 Bedford Center Road in Bedford.