My apologies to members who want to see photos of our Spring Luncheon and Plant Auction held Wednesday, but they aren't ready yet – tune in to the next Happenings for those. I can report, however, that we had a great turnout – 48 members and guests – and everyone had a terrific time and scored some great plants. Our next regular meeting will be on Thursday, September 21, but watch your email and the calendar for field trips and other summer gatherings.
Our May meeting, presented by Ann H. and the Design committee, was a particularly popular event. Attendees were given the opportunity to appreciate the design talents of nine of our members, while learning a little more about each of them through their very personal floral designs. The presenters were tasked with choosing a favorite children's book to interpret – and the results were stunning. After sharing their creations at our meeting, the designers displayed them at the Stratham Library.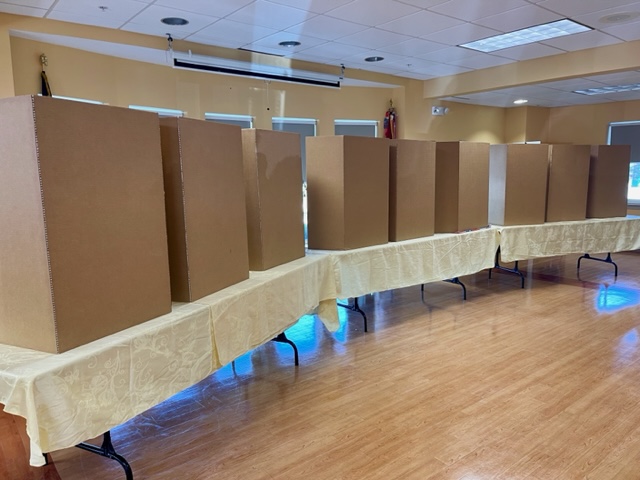 Thanks to the Stratham Library for some of these photos.
The busy May meeting also included E & C's Bug project. Members were asked to bring a bug found in their home for display. Many predictable household insects turned up – no scorpions or tarantulas, fortunately.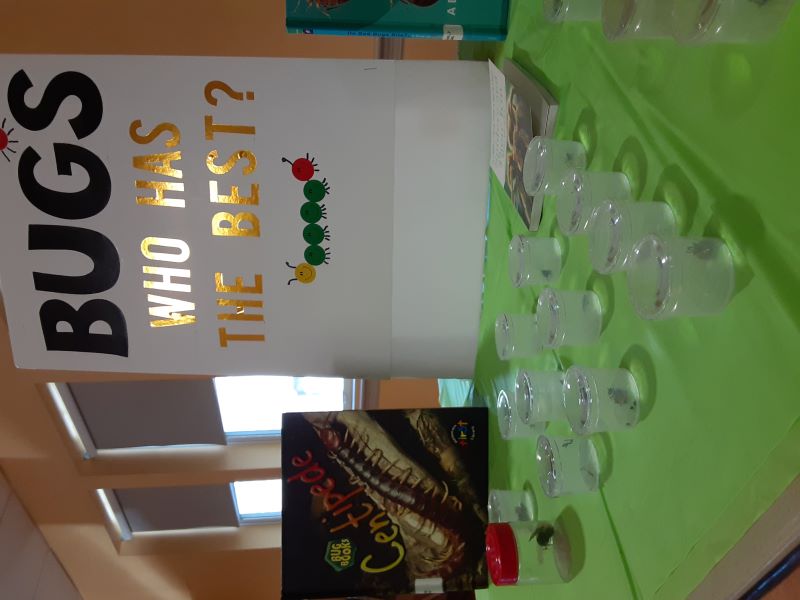 The flower design exercise this spring was to build an arrangement and incorporate wood in any form. The results were varied and creative and fun. Some used wood containers, others used stems, branches, roots, and even decaying wood found on the forest floor. This group was the first to experiment with Agra Wool, a natural floral foam that is 100% biodegradable.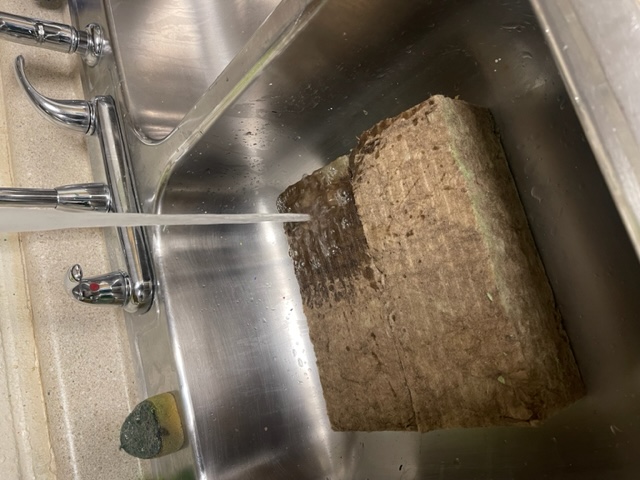 Spring is a busy time for EAGC's community service volunteers. Civic Beautification members raked, weeded, and planted at our two major sites, the American Independence Museum in Exeter and the Stratham Veterans Memorial Garden. Both areas cleaned up nicely and were readied for summer visitors. Weekly volunteer schedules have been arranged to maintain the gardens into the fall. Our communities surely appreciate our efforts.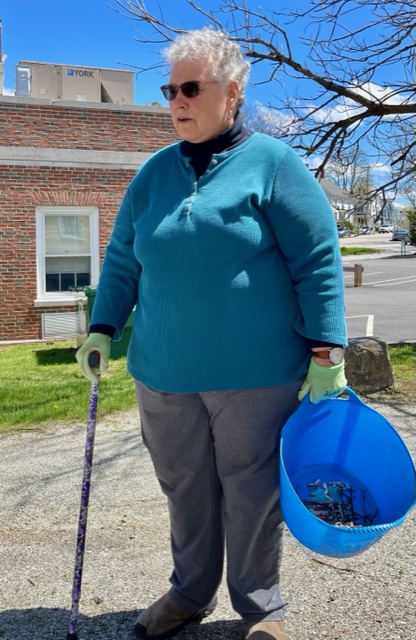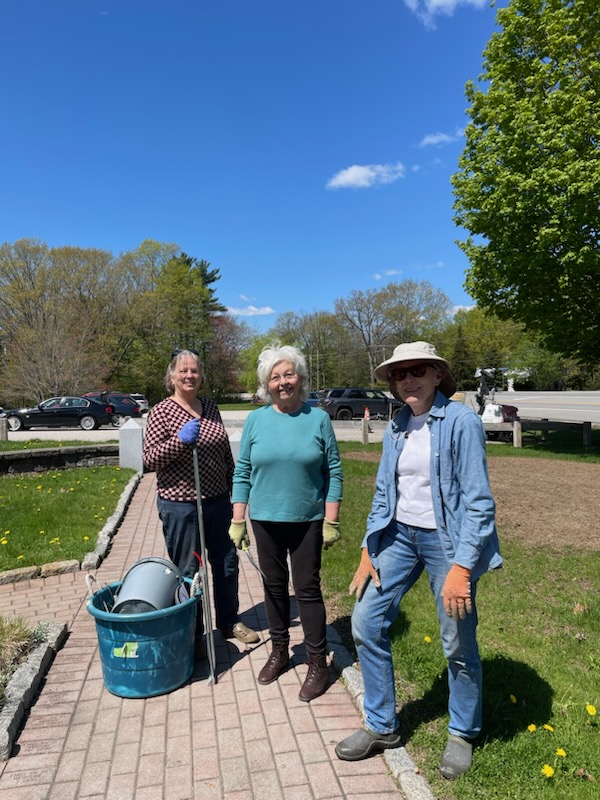 Another beautification effort EAGC has undertaken is at the entrance to the Stratham Municipal Center Offices. These pots are updated seasonally and certainly help cheer up the entry for residents and employees. Thank you to all our hard-working volunteers!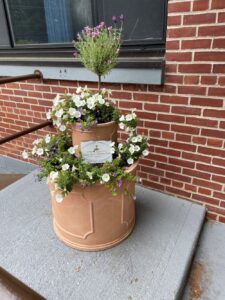 It's not too late to add another container to your deck or patio. There are still plenty of plants available at local nurseries. For some professional tips on container plant selection and care, check out a recent article in AHS's American Gardener magazine by Mary-Kate Mackey, Pro Tips for Container Gardening in All Climates.
Lynda B. has shared more of her photos of Exeter's beautiful and historic spots. Enjoy…