In this edition we'll, be reviewing some holiday fun in addition to updating the club's January plans. One of the most anticipated December events is Betsy's Swap Shop Yankee Swap, a one-of-a-kind holiday celebration replete with one-of-a-kind "gifts" for every participant. Betsy hosted some members who were new to the swap shop experience, providing extra entertainment for everyone. And as usual, she outdid herself with a table overflowing with homemade goodies.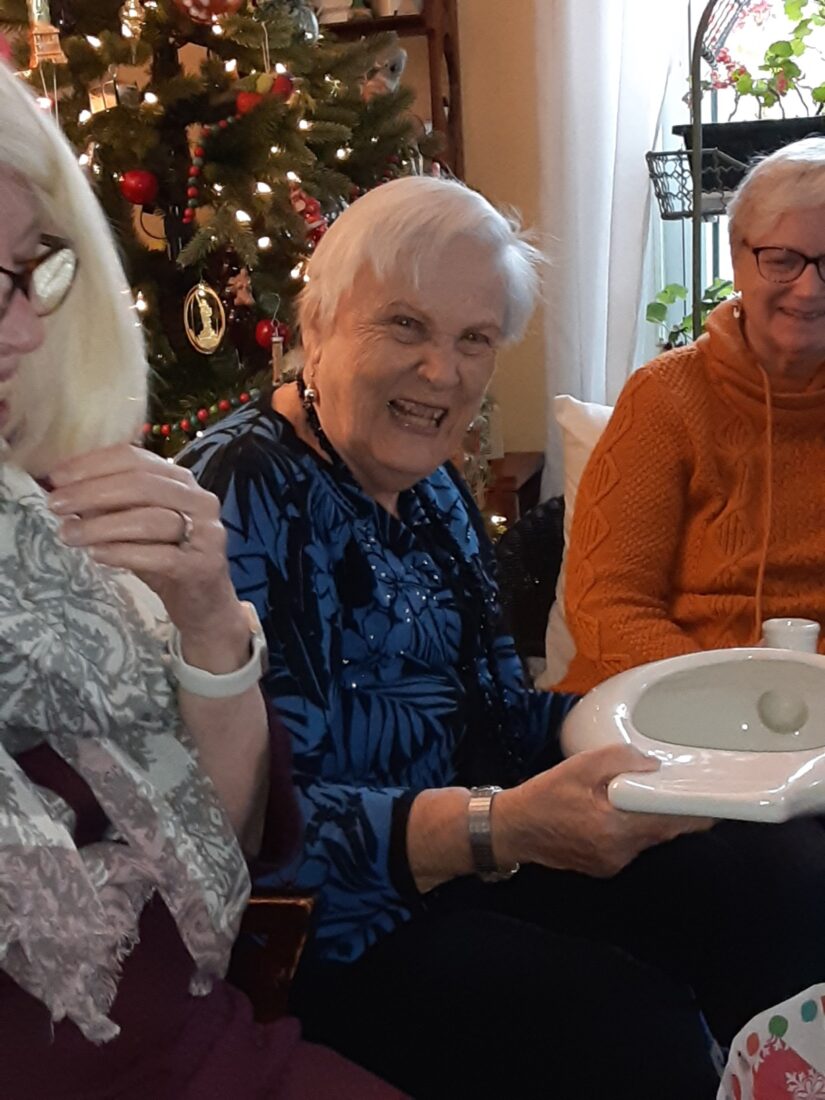 Promise Tree News: As we start a new season, the Promise Tree is offering tea wallets and Wonder Wallets by LuAnn and homemade soups from Linda S. She makes hearty soups, stews and chilis and will offer them at $8 per 24 oz. container.
Linda has offered to bring one container of soup to the next meeting for those interested. Probably a ham, chorizo and white bean stew. Please order by contacting Linda, as she is limited to 3 for this month.
Do you have some Christmas gifts you would like to pass on? Our Sale table will continue into the New Year and we look forward to your unique offerings.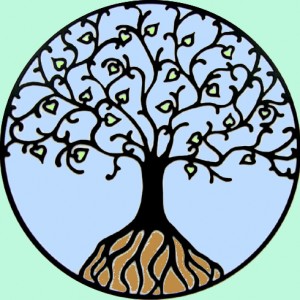 Vicki has recommended checking out Pollinator Pathways, an organization dedicated to establishing pollinator-friendly habitats and food sources for bees, butterflies, hummingbirds and other pollinating insects and wildlife. They provide resources for learning more about planting pollinator-friendly gardens. Click on this link for information on programs and activities in the local area.
While we're talking about pollinators, "My Garden of a Thousand Bees" is a PBS video recommended by Ann H. It's "a story of surprise and revelation. A wildlife cameraman spends his time during the coronavirus pandemic lockdown filming the bees in his urban garden and discovers the many diverse species and personalities that exist in this insect family." This is available on Amazon Prime for $5.99 or go to this link.
Our January 20th general meeting will be held in person at the Stratham Fire Station. The meeting will include a discussion of the video presentations on Microgreens that we were able to view on January 3rd and 12th. Be sure to check out the Promise Tree for new leaves while you're there. Our Sales Table will also be set up.
Many of us fondly remember Terri Donsker, a club member for many years, who was also an extraordinary gardener, photographer, and nature lover. In fact, many of us treasure the plant cuttings (especially succulents!) and small Stewartia trees she generously shared. I just happened upon an article by Terri in "The Cook's Cook", a digital food magazine published by Denise Landis, another former club member and president. Terri's article is titled "Suet, Seeds and Safety: Feeding Birds in Winter" and includes several of her recipes for homemade suet balls. Click on this link to see her recipes and some of her wonderful photography.