To brighten our homes for the holiday, EAGC members gathered  to make wreaths and create arrangements sharing a variety of evergreens, cones, and berries gathered from our yards.  Tables were piled high with fresh boughs of pine, fir, holly, juniper, arborvitae, dried orange slices, and pine cones…and what a very good year this was for winterberry!   Un

der the tutelage of Connie Gilmore and Ann Hohenberger, many beautiful showpieces were created:
Connie & Ann wish to thank

to all who participated and contributed flora from their gardens.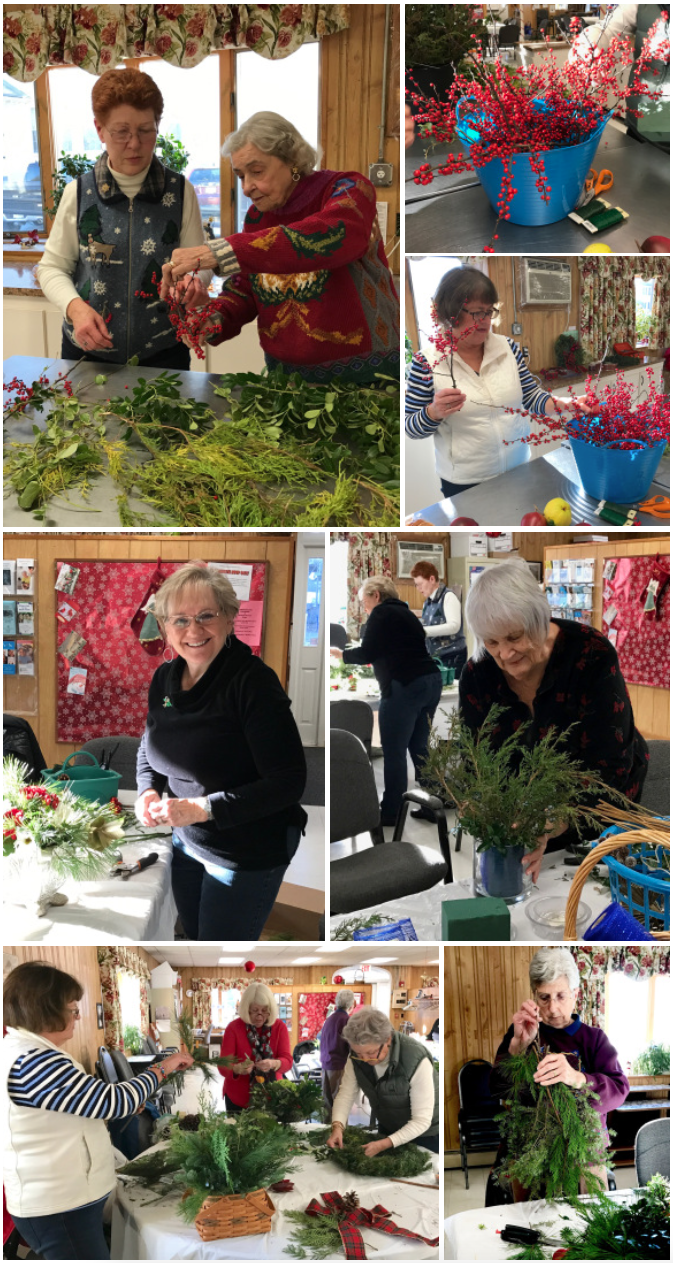 *****
We gathered in December at the Wentworth Country Club in Newcastle, where we enjoyed a delicious luncheon of Maple Glazed Salmon or Beef Tenderloin.  We heard our fearless leaders, Betsy & Jill, recite their version of "Twas the Night Before Christmas"  which cleverly included all our members and depicted Santa Claus as a "Hunk"!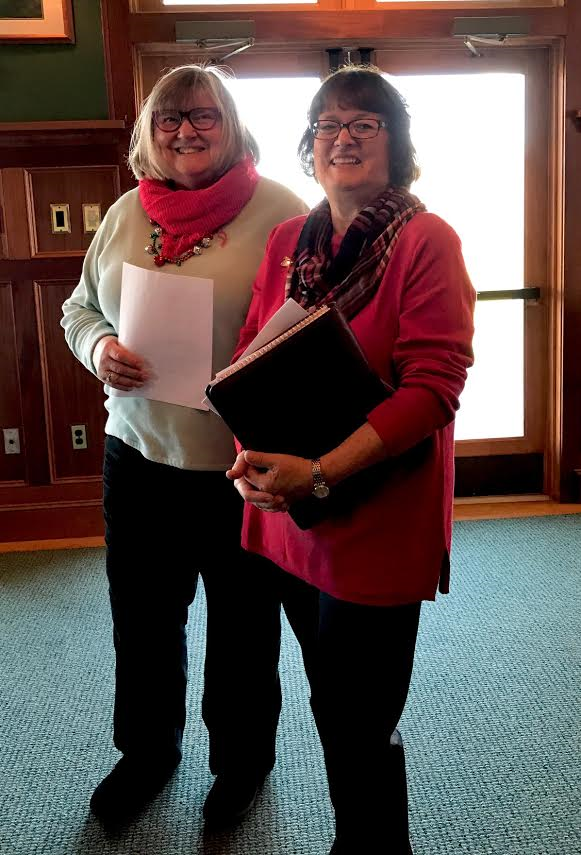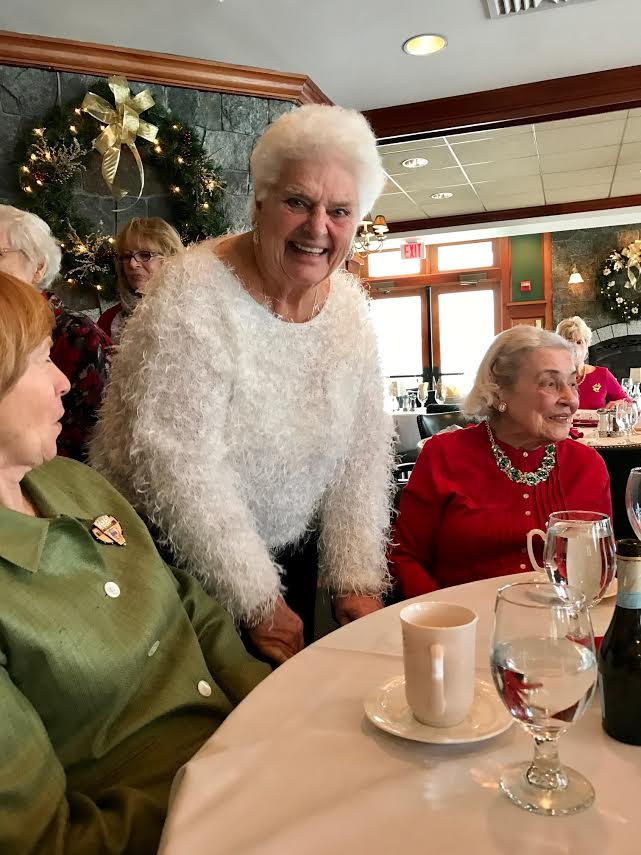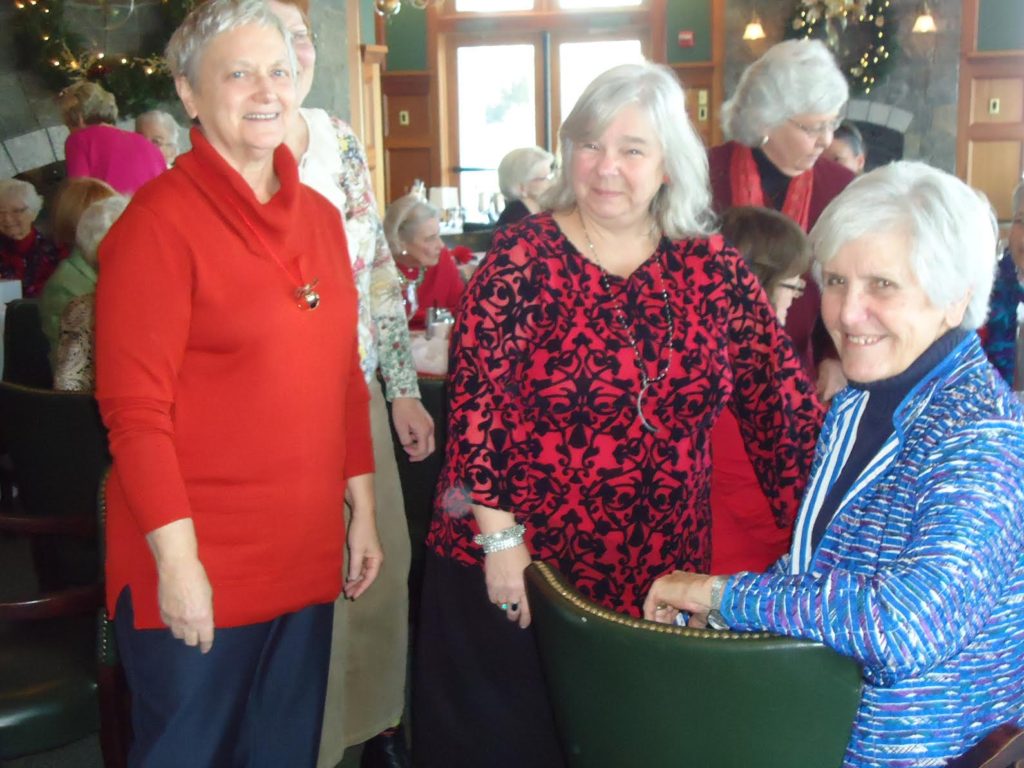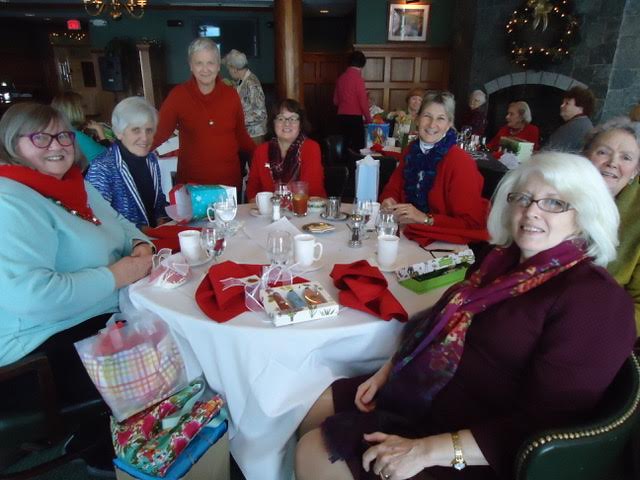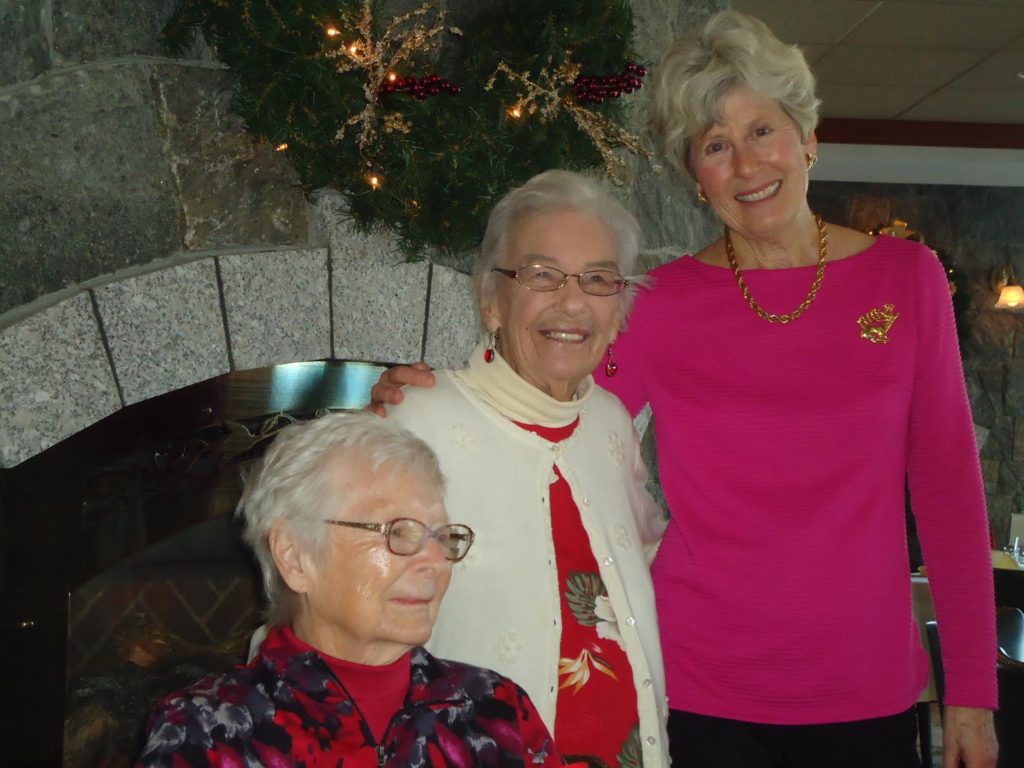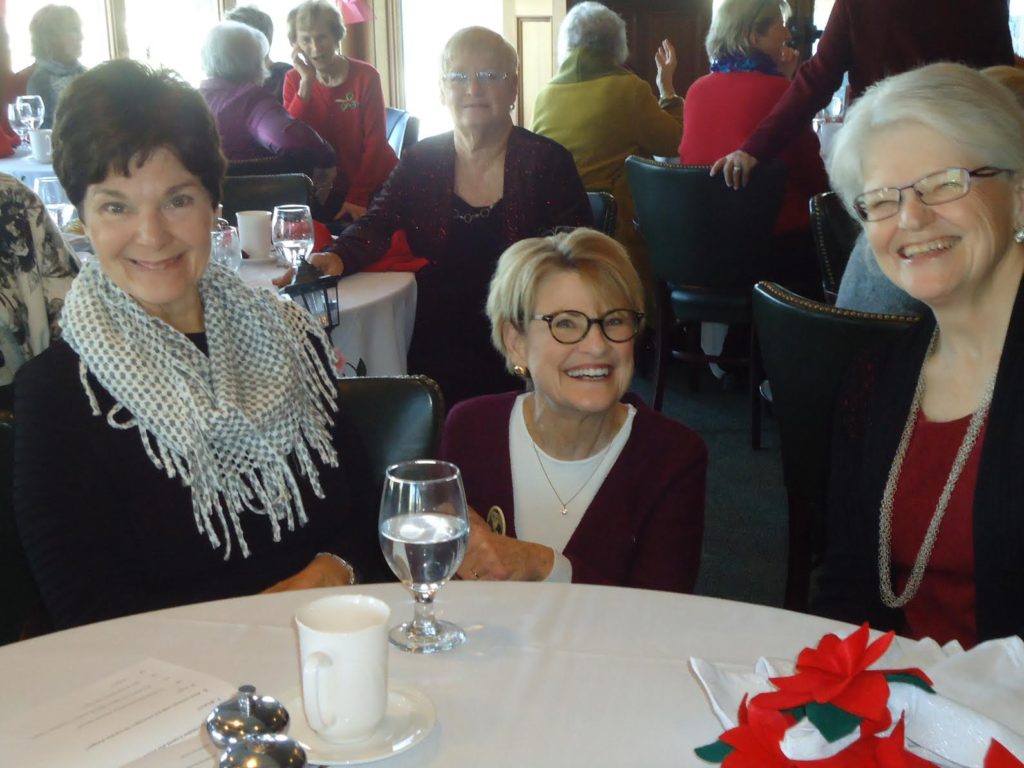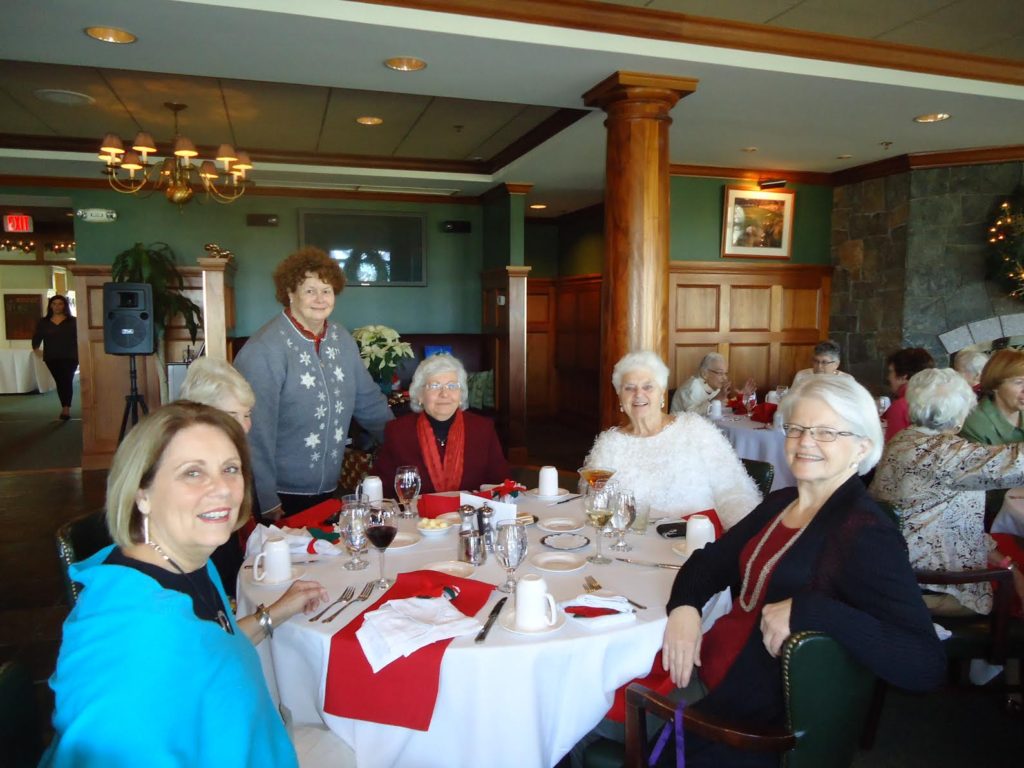 We always seem to have great fun when we gather and take a look at some of the wonderful gifts exchanged: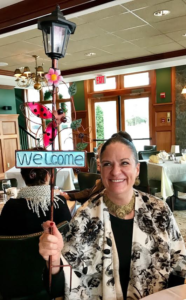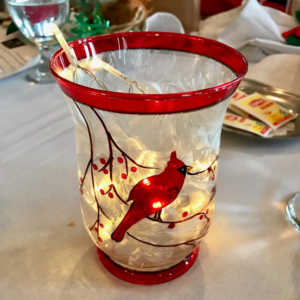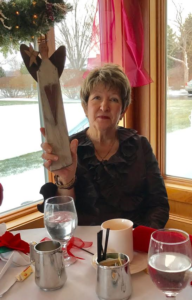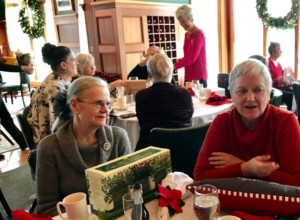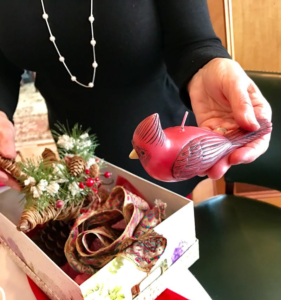 *****
Last, but never least, came Betsy's Holiday Swap, and it did not disappoint-great food and drink, great friends and great gifts?!?!  Here we go: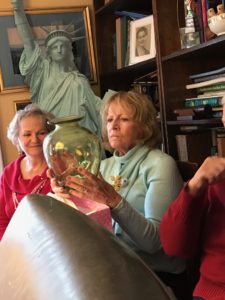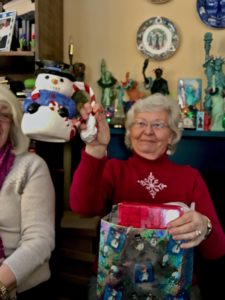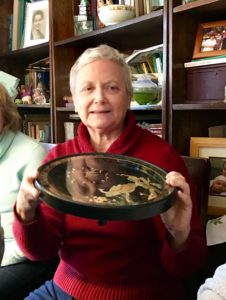 And here come the specialized dishes:
Packed in for this annual "must attend" event: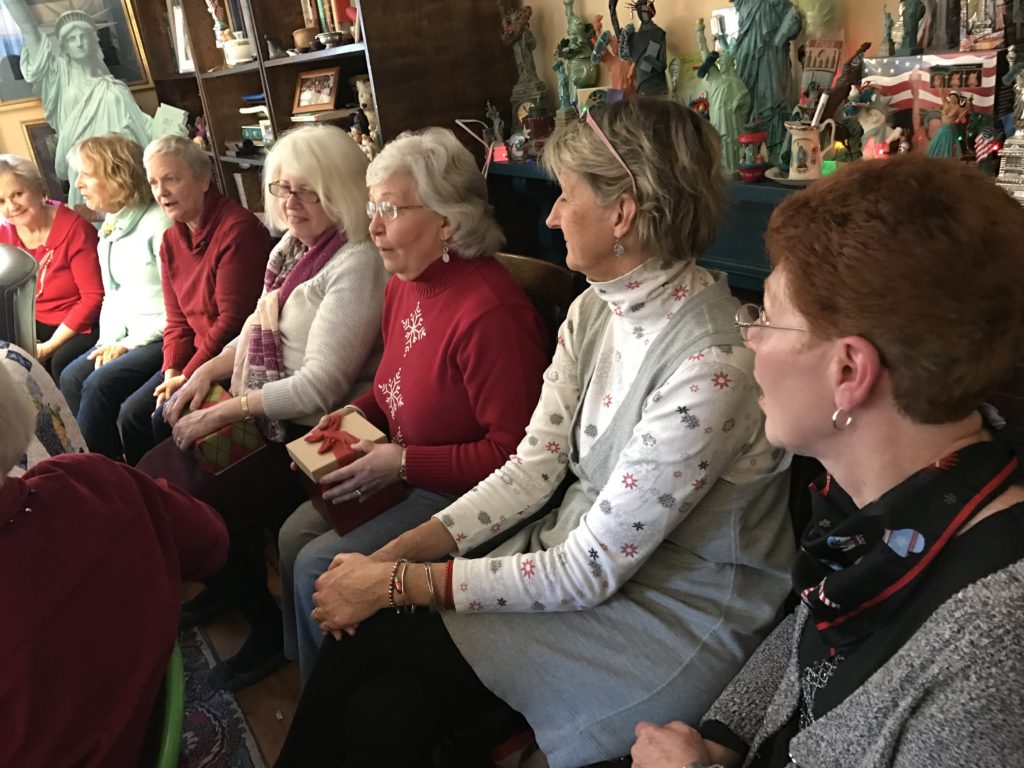 *****
Fini!