The fall months here in New Hampshire bring us so much beauty — by way of both fall colors and perfect weather. They also bring us some creepy-crawly roommates. For more about these invaders, check out Linda V's October Hort Tips.
* * * * *
At our September General Meeting, Betsy, Linda V. and their Environment & Conservation committee gave a short presentation about the 2019 Beautification Mini-Grant award recipients. Seven grants, for a total of $1800, were awarded. The recipients were:
Portsmouth – Greengard Center for Autism, entrance planters
North Hampton – Rye Beach Little Boar's Head Garden Club, North Hampton Beach parking lot restoration part 2
Exeter – Folsom Acres Condo Association, planting to screen compost area
Exeter – Yoga Life Institute, plant herbs and edibles
Exeter – Intersection of Drinkwater and Hampton Rd., add stone perimeter to garden begun last year
Exeter – Tenant's Council of the Exeter Housing Authority, add a perennial cutting garden for residents
Isle of Shoals – Star Island Flagpole Garden Sustainability Project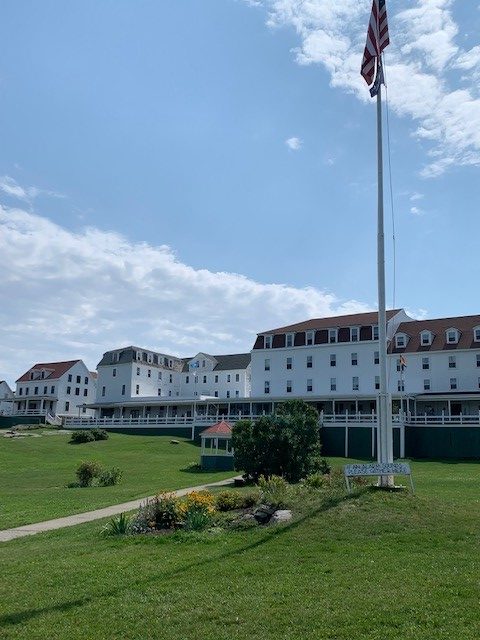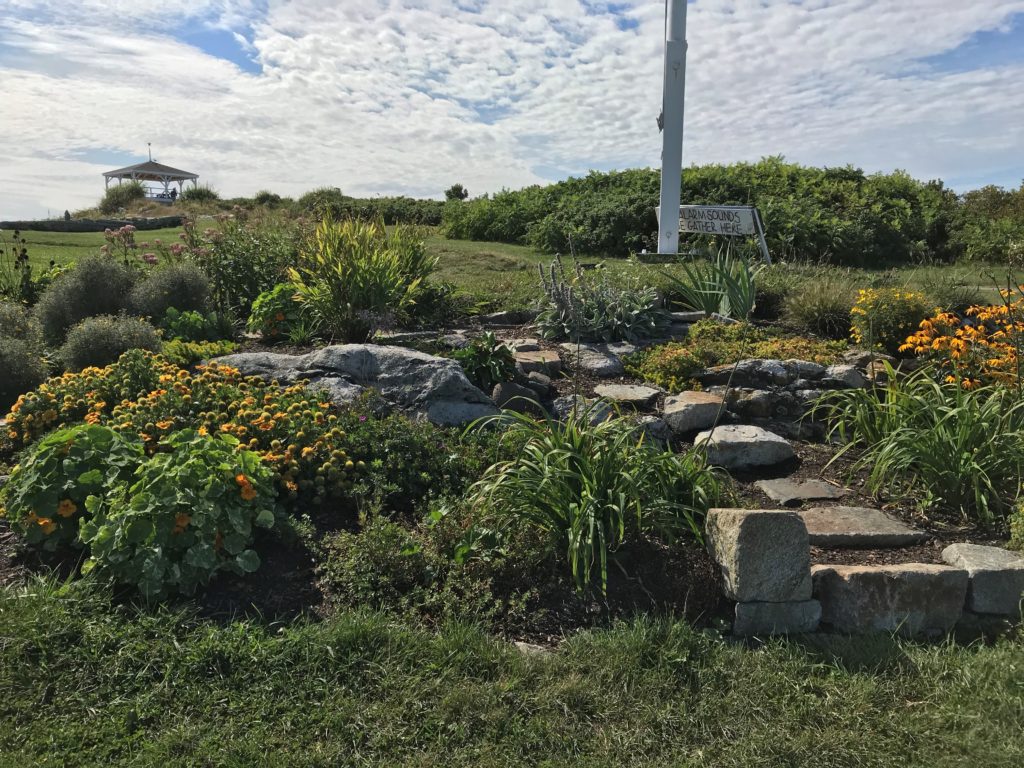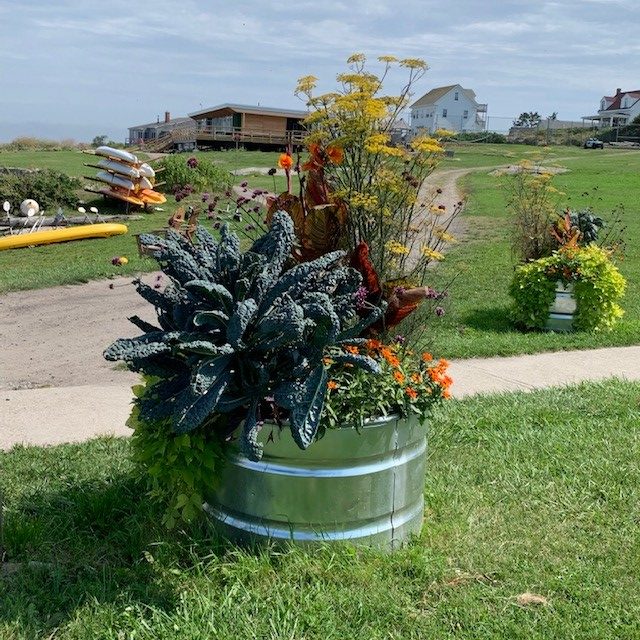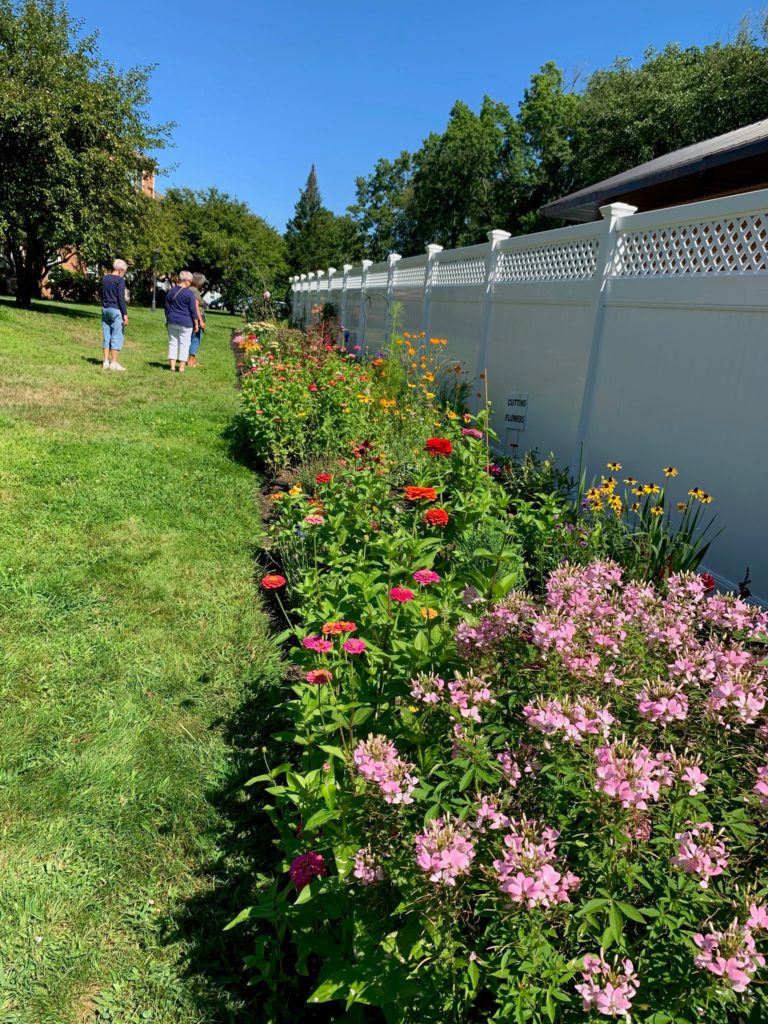 * * * * *
Speaking of General Meetings, Susan has in introduced an interesting new project for our meetings: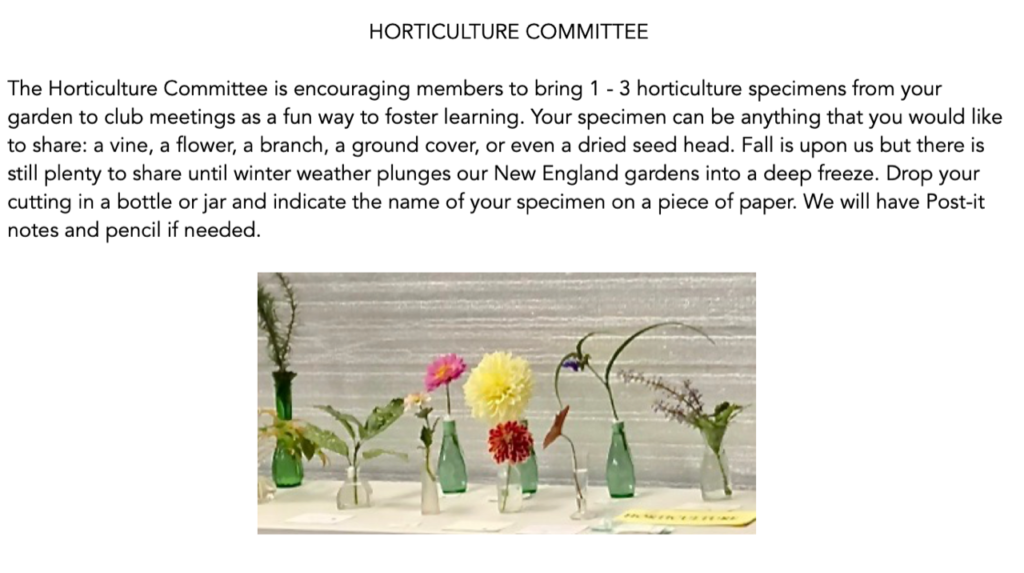 * * * * *
How does sipping wine & tasting cheese on a chilly fall evening in a lovely home, surrounded by happy friends, sound? If you're curious, go the the Promise Tree Page to have your questions answered.
Lee C. has shared some shots of her late season gardens…
* * * * *
* * * * *
And finally, mysterious aliens were spotted admiring our flower boxes at the Exeter Bandstand. Probably snipped some cuttings to take back home with them.