Nance J and her Civic Beautification committee have outdone themselves this year with the Bandstand plantings. The plant selection was perfect and the flower boxes have remained healthy and covered in blossoms, even into September. The eye-catching chartreuse coleus do a wonderful job of breaking up the greenery at the base of the Bandstand.
Thank you to Nance and her trusty assistants for choosing the flowers and planting them. And thank you to all the club members who volunteered for a week of maintenance.  Your efforts make the Bandstand the most photogenic spot in Exeter!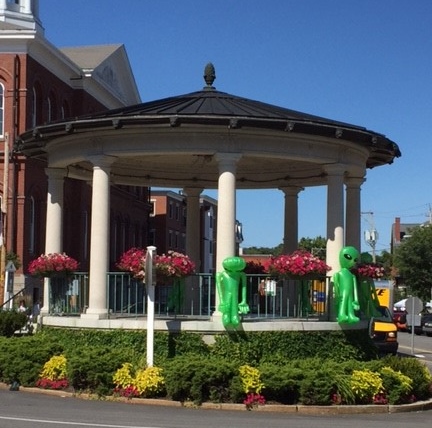 As you can see, even creatures from outer space want to be photographed here!