The Exeter Area Garden Club accepts applications each year for our mini grant program. These grants are given to individuals and groups who propose to improve or construct a garden in a public area of their community. This year we made 4 grants, awarding a total of $1375. The recipients were:
Exeter – Exeter Mills Chestnut Street Apartments. Created 2 small gardens to encourage pollinators and birds.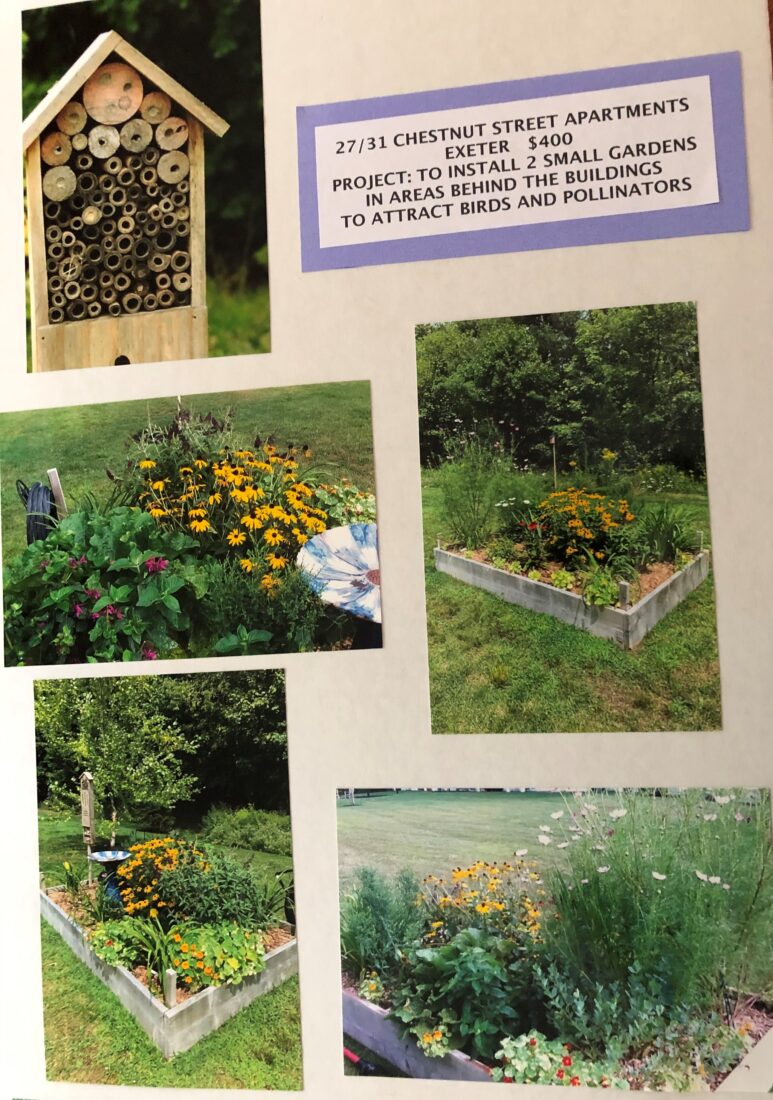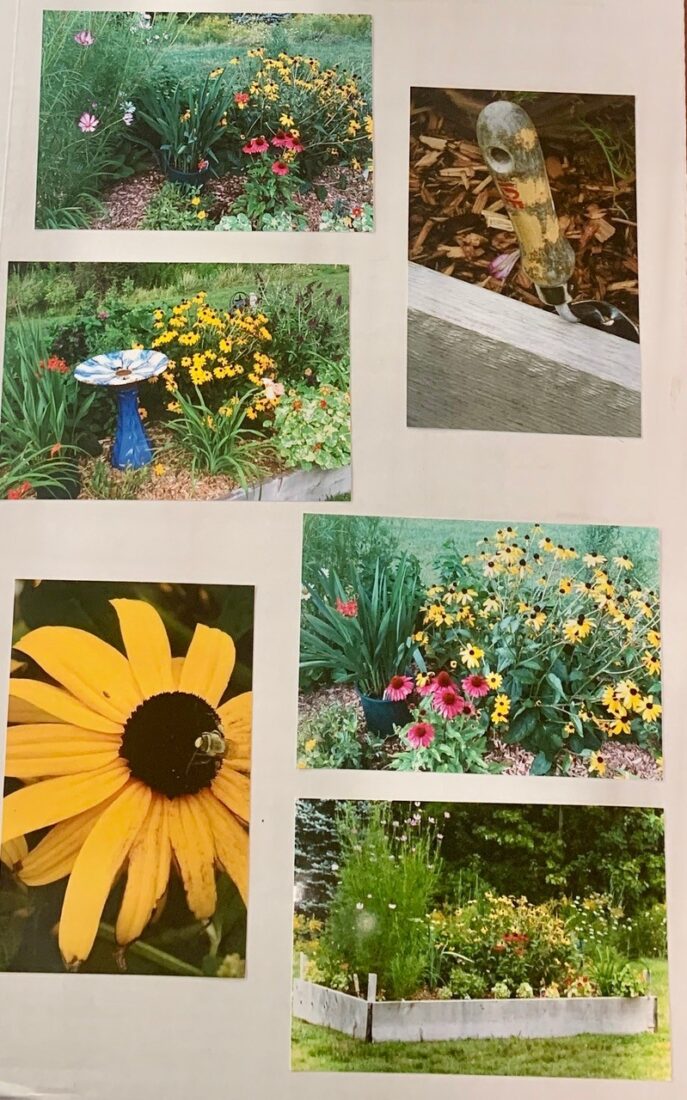 ---
Exeter – Tenants' Council of the Exeter Housing Authority, 277 Water St. Improvements to the community vegetable garden area.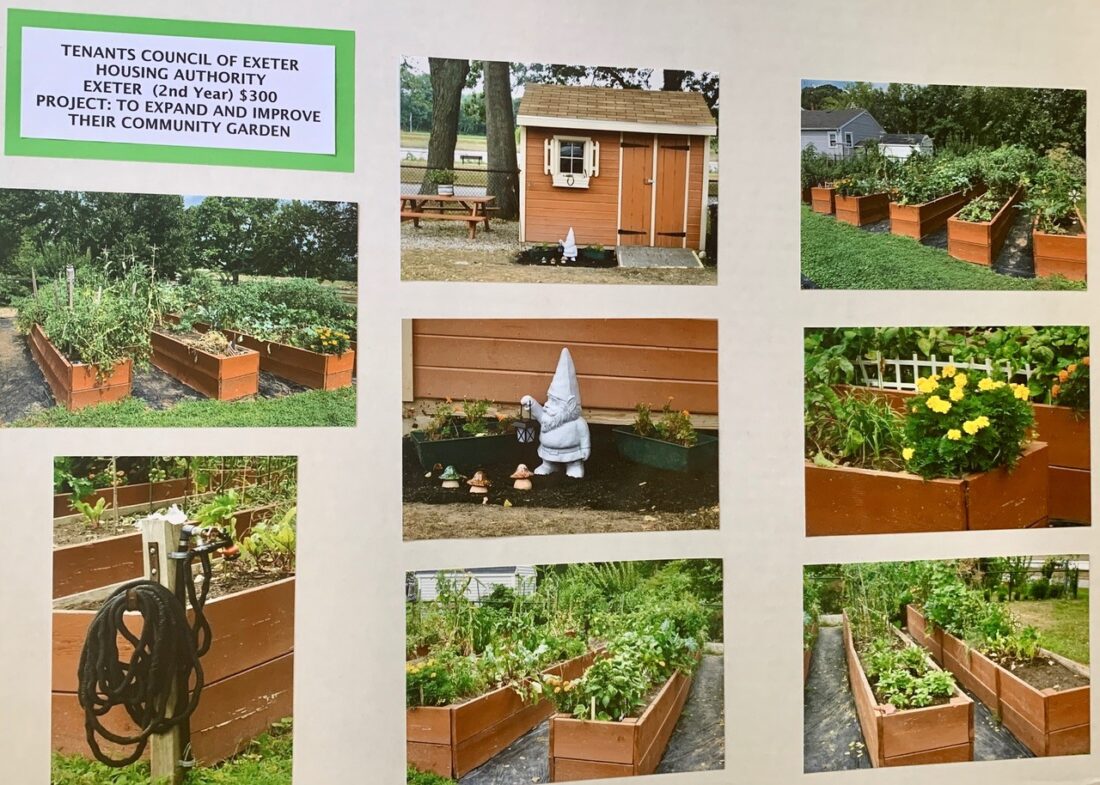 ---
Brentwood – Brentwood Historical Society, 140 Crawley Falls Rd. Window boxes and planters installed in front of the building.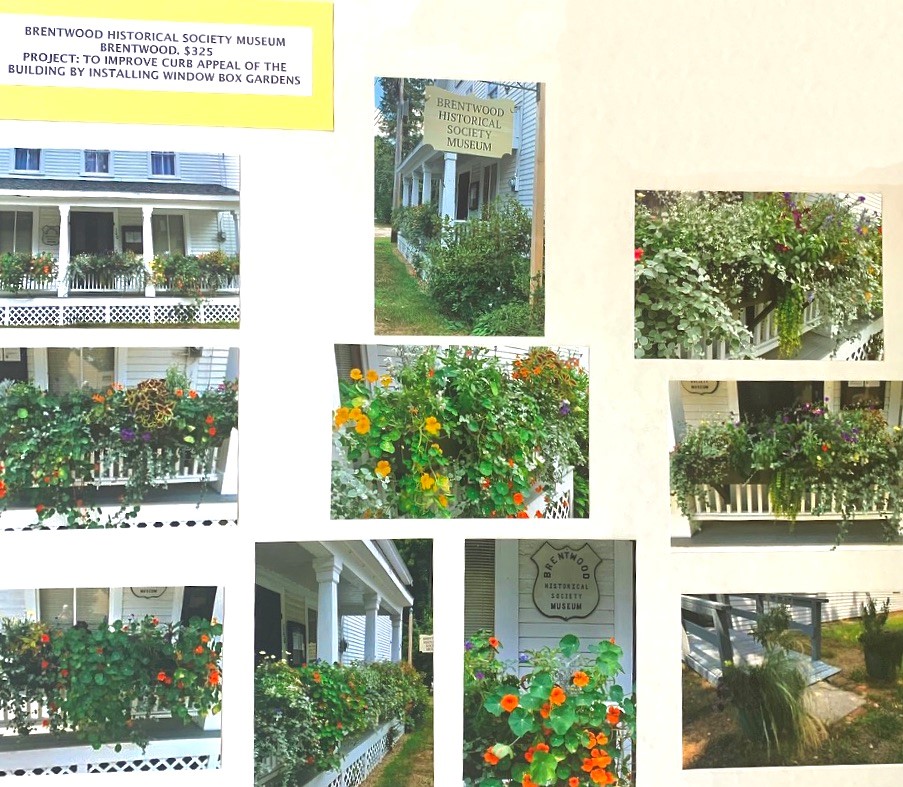 ---
Fremont – Ellis School, 432 Main St. Planted a pollinator garden to the right of the entrance.