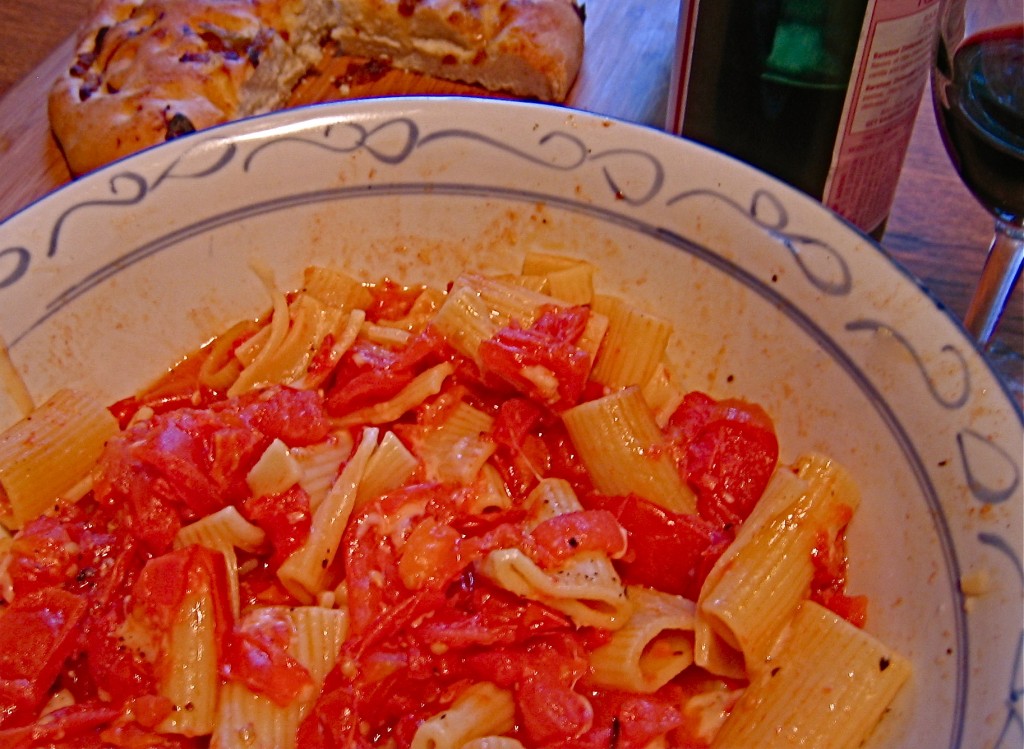 8 Servings
This is a very old recipe from Italy and one of the best ways I know to use up those late summer tomatoes. No one doesn't like this dish!
⅔ cup Olive Oil
1 lb. Rigatoni
4 lbs. very juicy, ripe Tomatoes
Salt, to taste
Black Pepper, freshly ground, to taste
15 oz. can Whole Tomatoes
½ cup Parmesan Cheese, grated
Put olive oil and pasta into a non-metallic bowl, mix well and let soak for at least 45 minutes.
Use a baking dish, sprayed with non-stick spray, large enough to allow the contents to be tossed during baking. Cut the tomatoes into ½ inch thick slices. Layer tomatoes and oiled pasta into the dish. Begin with tomatoes on the bottom and end with them on the top. Salt and pepper each tomato layer as you go.
Squeeze the canned tomatoes over the casserole along with the juice in the can. Bake for 45 minutes in a 400° oven and stir well half way through baking.
Remove casserole from oven, sprinkle with cheese, mix and transfer to a serving dish. Serve immediately.
From Max
Leave a comment