Our first fall general meeting was held on September 15, 2016.   The meeting began with our Co-President, Jill Compton, popping one of her infamous quizzes on us.  It was a "Getting-to-Know-You" quiz about our  EAGC Membership.   The answers surprised a lot of us.
After  the usual club business was discussed, Terri Donsker gave us a Hort Moment  when she presented a  beautiful potted Cimicifuga Racemosa  (common names include black cohosh, black bugbane, black snakeroot and fairy candle), from her garden.
This elegant looking plant is a herbaceous perennial native to eastern North America from southern Ontario to mid-Georgia and as far west as Missouri and Arkansas.  The plant usually grows 4-6′ including the flowering spikes.  Growing  on wiring stems, its leaves  resemble those of the Astilbe, deeply cut foliage forming sets of three leaflets in an attractive green color.  Having no petals or sepals, the flowers show up in late spring and early summer on tall stems.
Extracts from the roots and rhizomes have been used medicinally by Native Americans.  Extracts from these plants are thought to possess sedative, analgesic and anti-inflammatory properties. Studies are being done to determine if black cohosh extract is an effective treatment for menopausal symptoms.
Before we closed,  we met in our committee groups and discussed the year to come.
*****
The real fun was had on September 25th,  when many of our members participated in the Stratham 300th Anniversary Parade.  Our members and their creativity did our club proud while have had a grand time!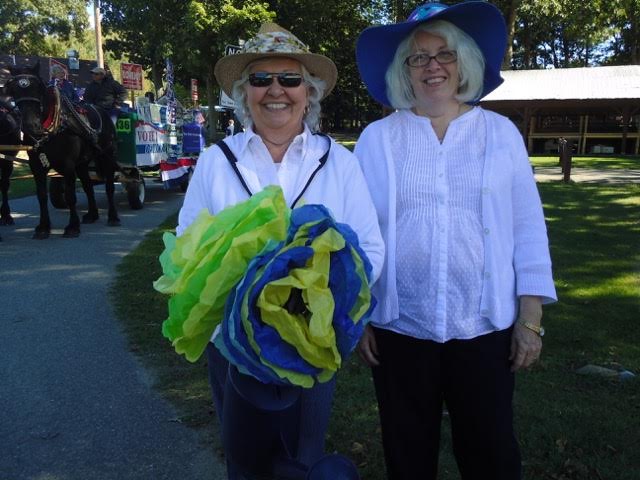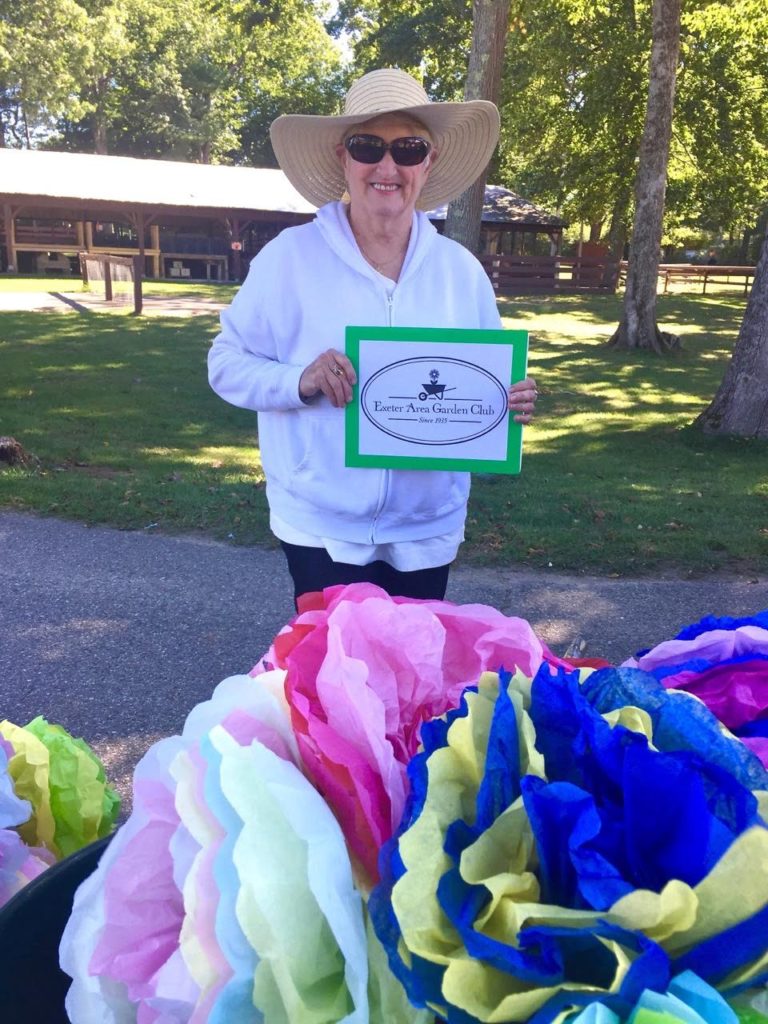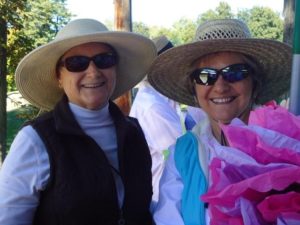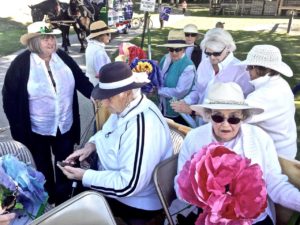 *****The End*****