Although we don't have formal meetings during July and August, we still manage to get together and have some fun.    While we talk about our gardens  and share ideas for the upcoming season, we manage to make a few decisions, as well.
In July we had one of those gatherings at Susan Canada's house with our new Co-Presidents, Betsy and Jill, supplying the hot dogs and other members bringing the rest.  A plus for this day was to see Susan's lovely gardens, a real treat.
 Here are some pictures from that day: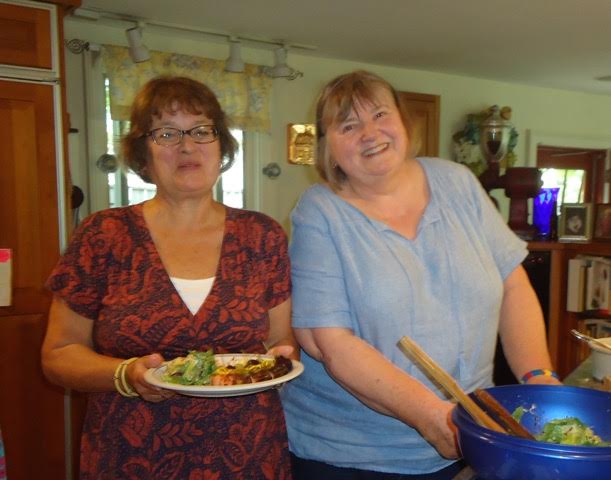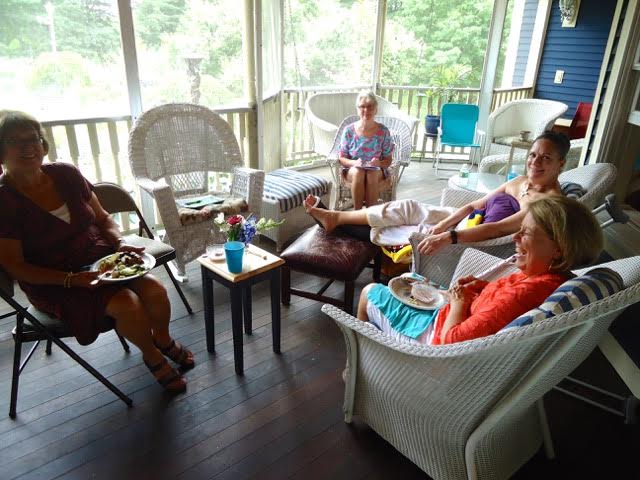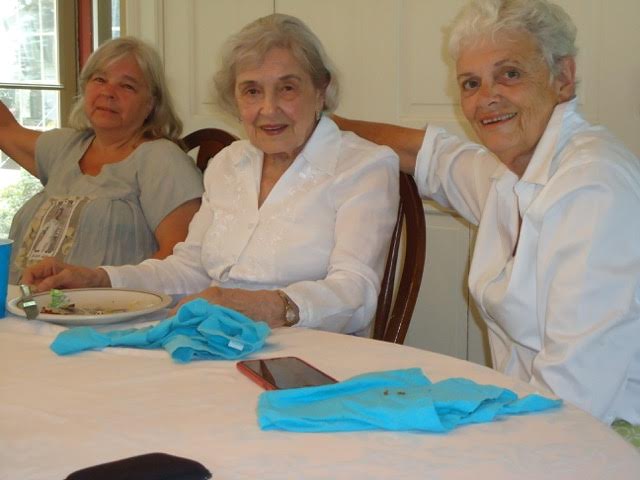 *****
On Wednesday, August 3, The  Environment & Conservation Committee sponsored the "Lemon Lollapalooza" at Paula Francese's home in Exeter.   Lemon games were played, lemon costumes worn and lemon food was consumed.  Prizes were given for winners of the lemon toss and lemon quiz  and the for tangiest, zestiest and yellowest attire.  Make sure to look at all pictures to get to the winners!
Lemony Ladies Galore:
 Lemon Ladies describe their outfits:
                                                         Connie wanted everyone to eat her necklace of lemons!
The day would not have been complete without Lemon Games:
                                                             Linda Juggles Lemons!
A Luscious Lemony Luncheon was Served: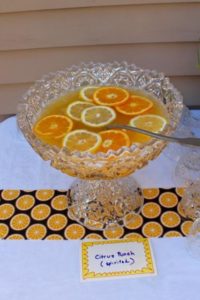 …..And the winners are:
Mas Forward and Donna Wilson Tied Winners in Lemon Quiz and Max Forward Winner in Lemon Toss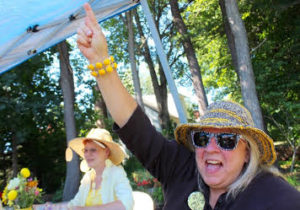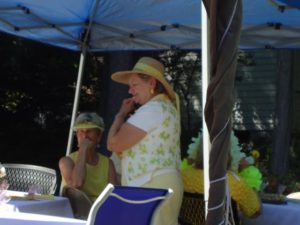 Carol Chanasyk- Zestiest Winner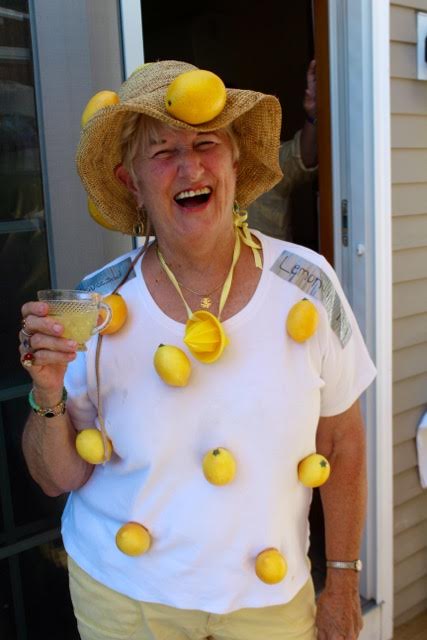 Connie Gilmore-Yellowest Winner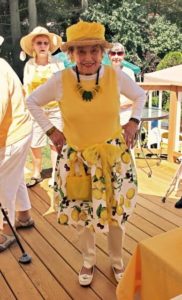 Linda Broadbent-Tartiest Winner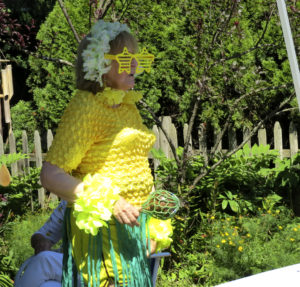 Actually, everyone who attended was a winner and collectively thank the Environment and Conservation Committee for Sponsoring this Party.  It was the Lemoniest!!!!!!!!!!!!!!!!