December was truly a month of photo opportunities for members of EAGC. So many fun events gave us all time to put the stress of the holidays aside for a few hours to enjoy each others' company.
Connie and Ann H. put together an outstanding Design Class in December, where members assembled holiday arrangements to last throughout the season. The resulting floral arrangements were stunning. Thirteen EAGC members and one guest gathered for the Holiday Flower Design Workshop using evergreens and blooms of roses, lilies, carnations and amaryllis in shades of red, white and a lovely shade of mauve. The theme for the workshop was taken from the Christmas carol, The Holly and the Rose, a beautiful carol that was sung by one of the club members before the workshop began.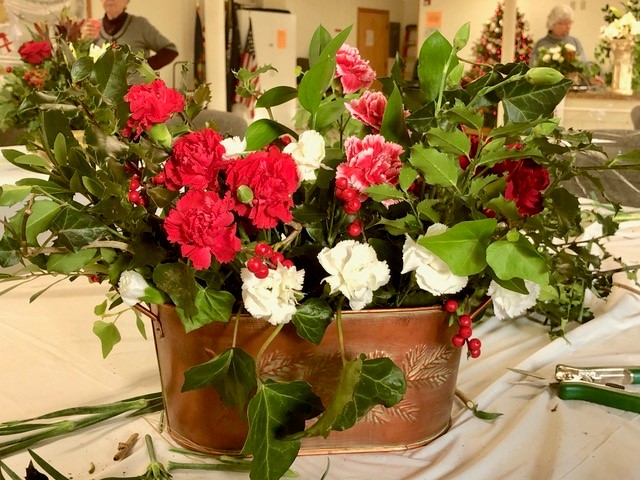 Here are some of the lovely results.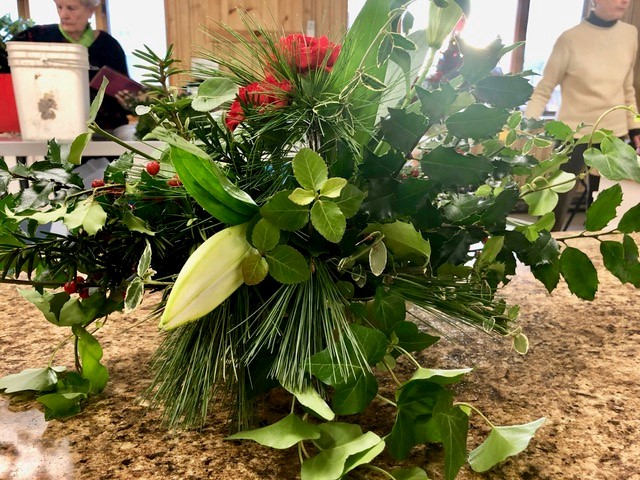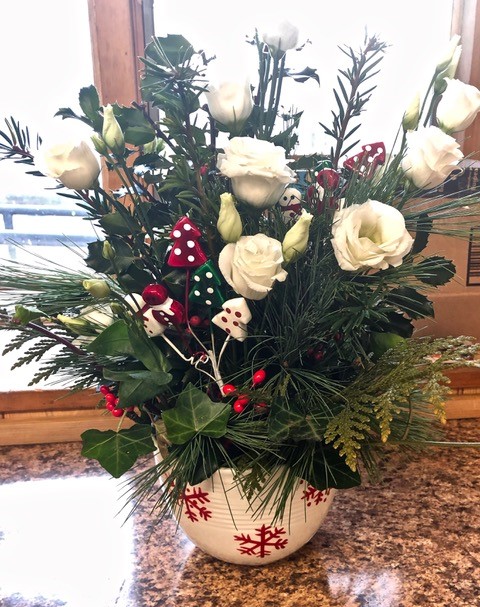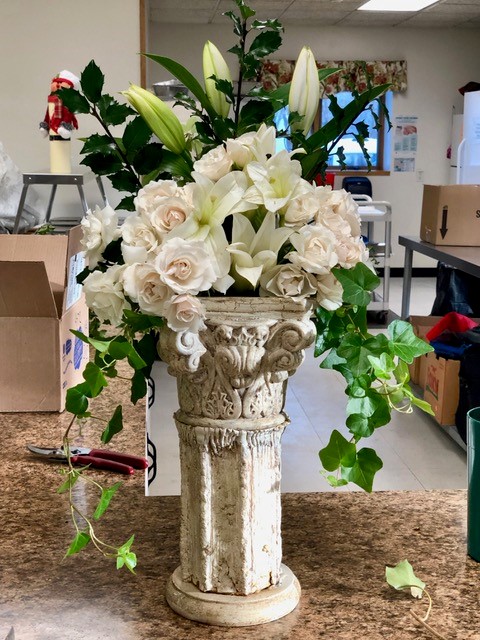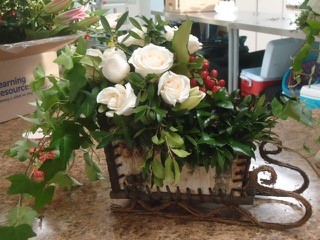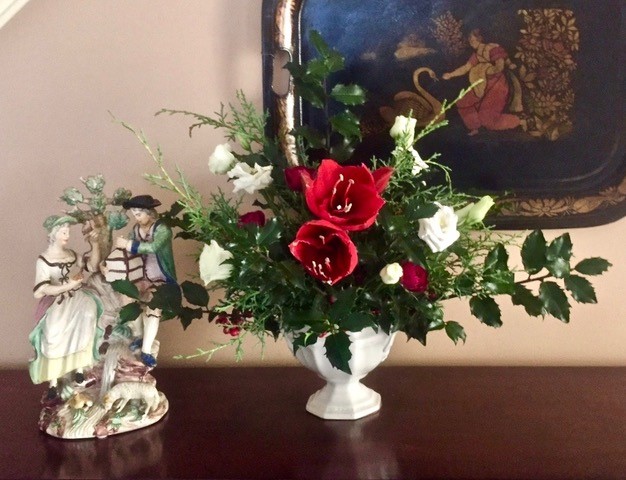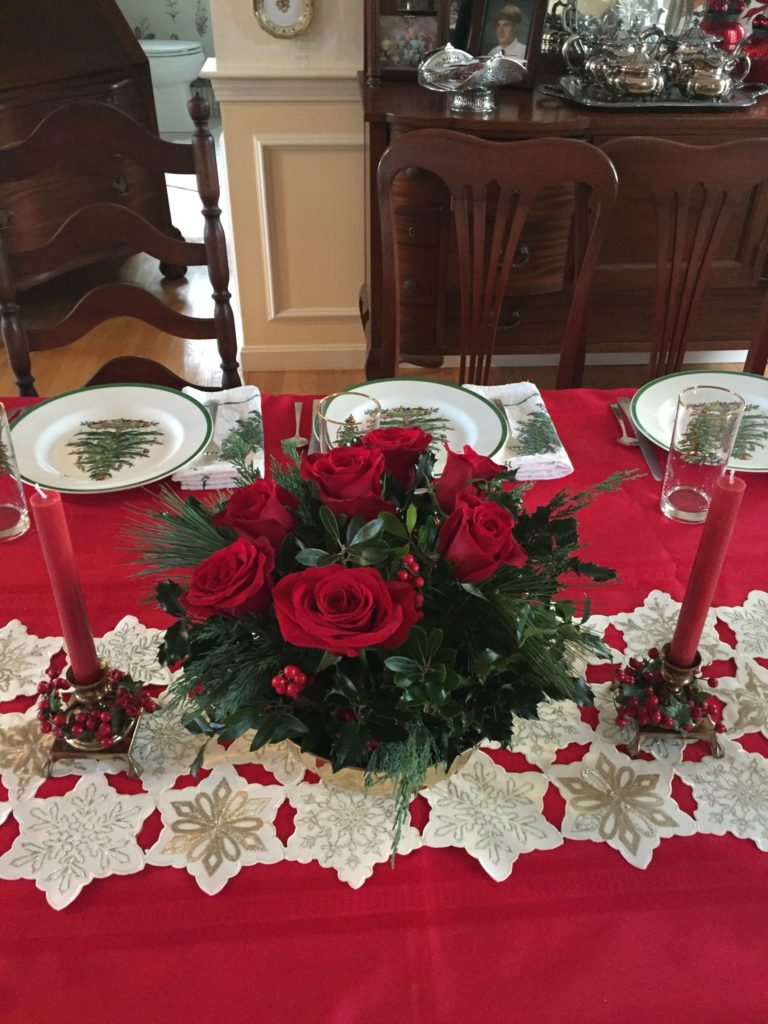 * * * * * *
Susan C. hosted a festive Holiday Open House in December. Members were treated to a beautiful selection of appetizers and an opportunity to take in Sue's spectacular Christmas decorations. What a relaxing break from the holiday rush!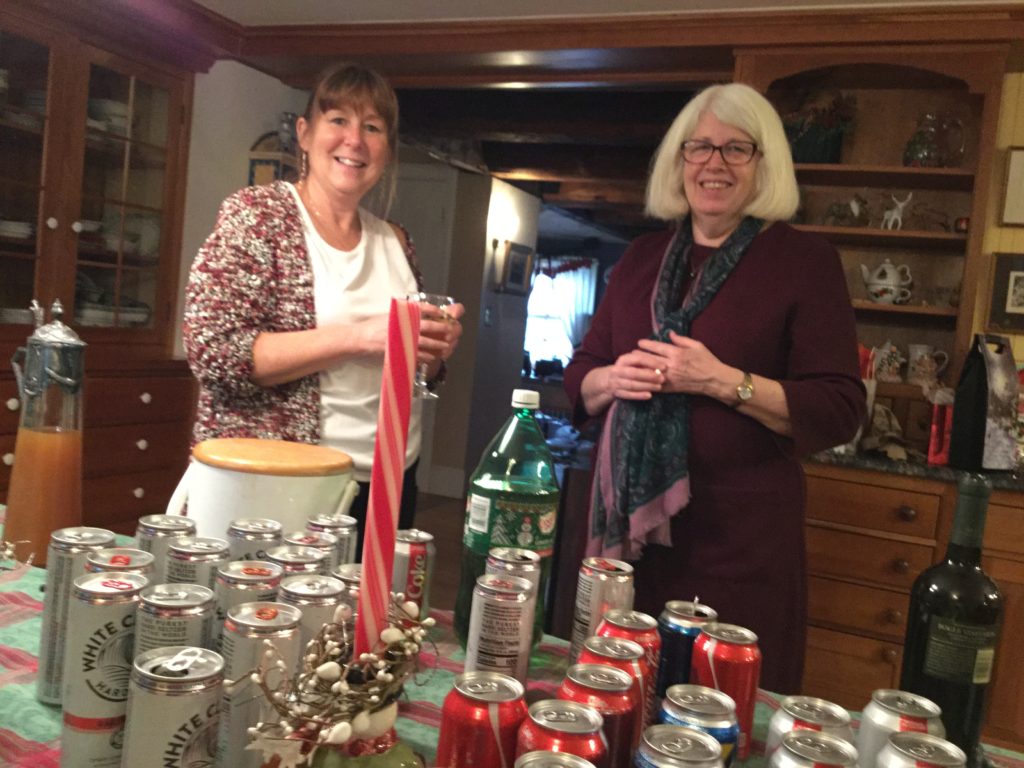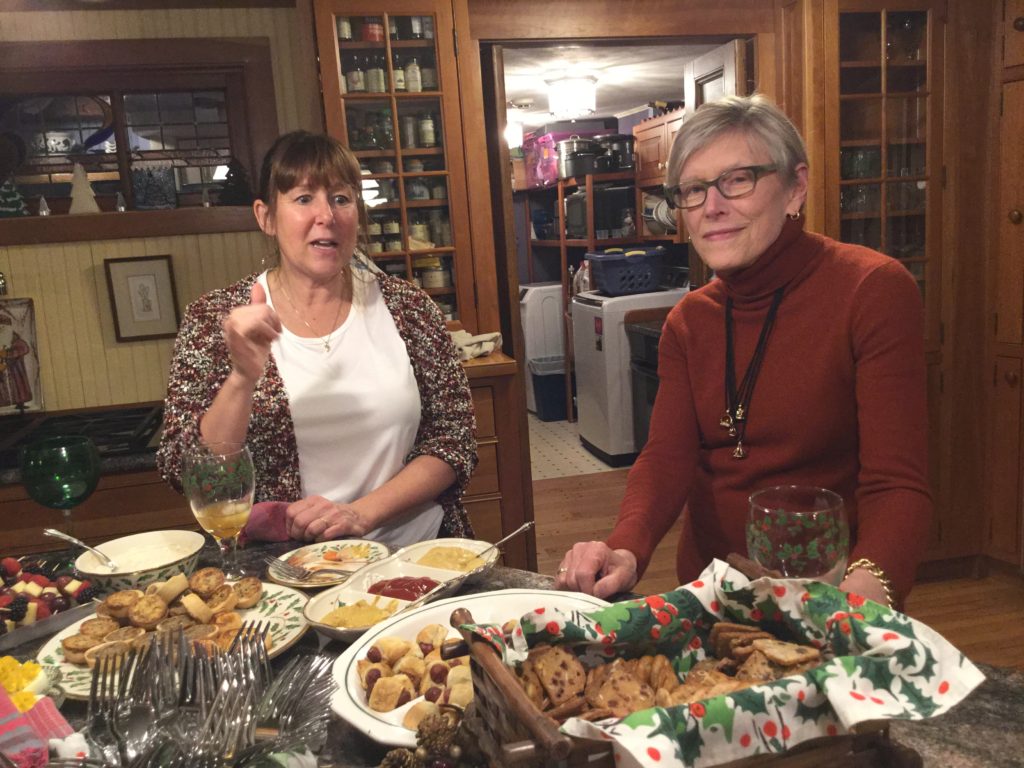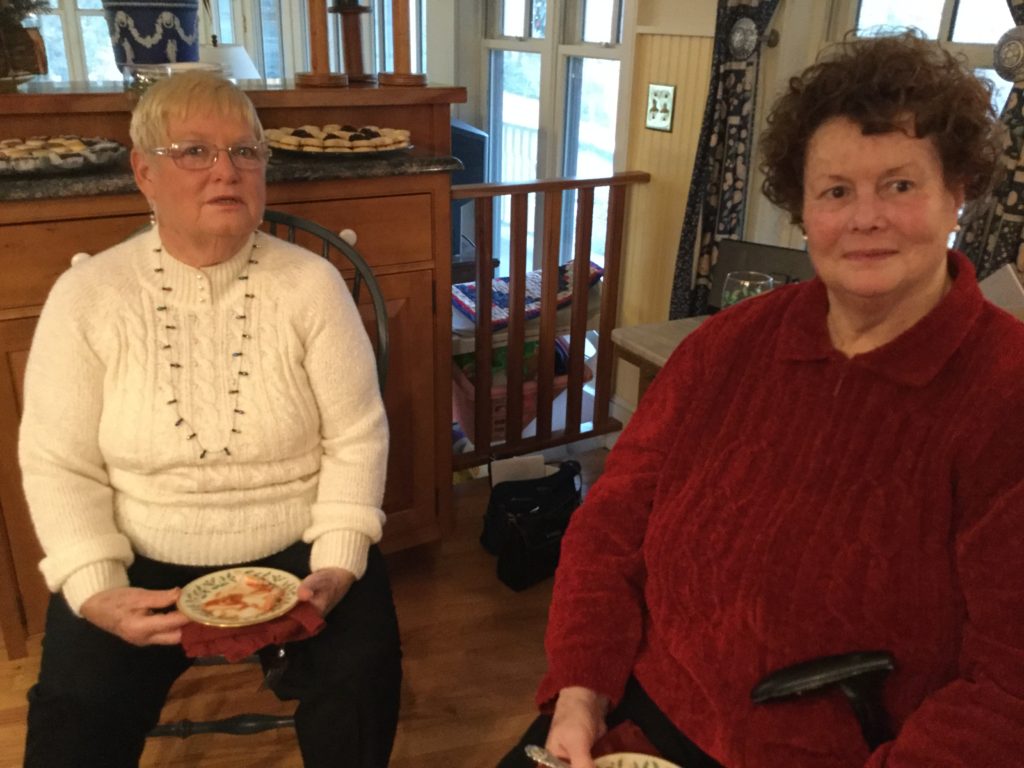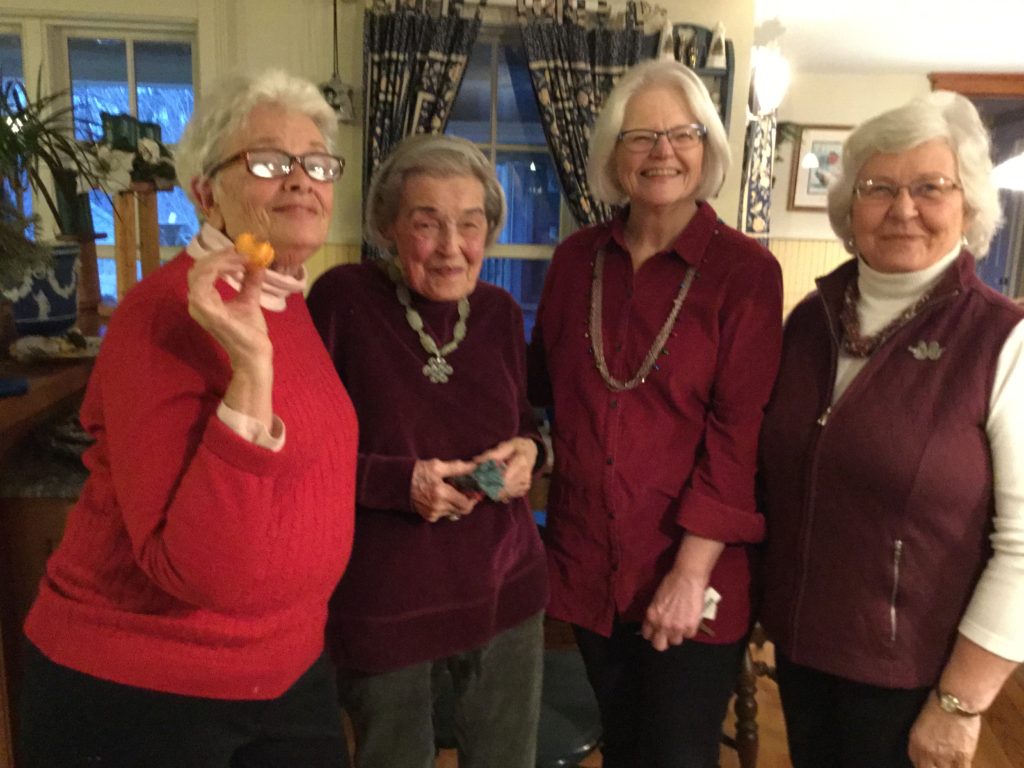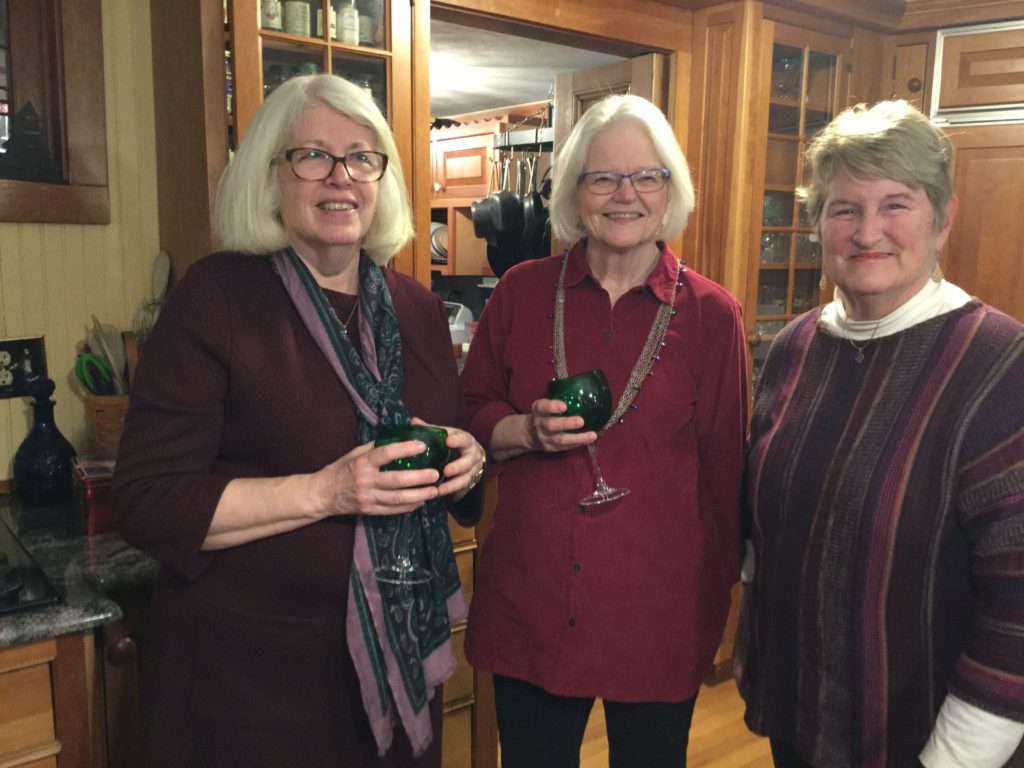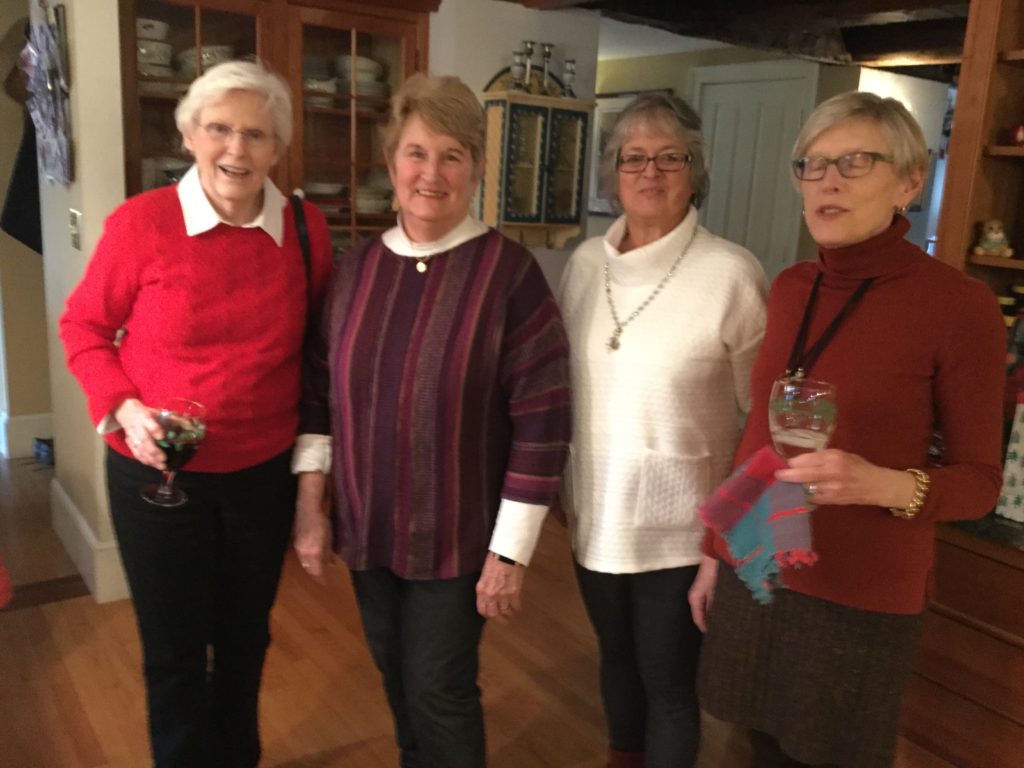 * * * * * *
Our annual Holiday Luncheon, hosted by the Herb Committee, was better than ever — delicious food, lots of laughs, and an opportunity to wish all our special gardening friends happy holidays. Lynda B. outdid herself in organizing a wonderful afternoon for us.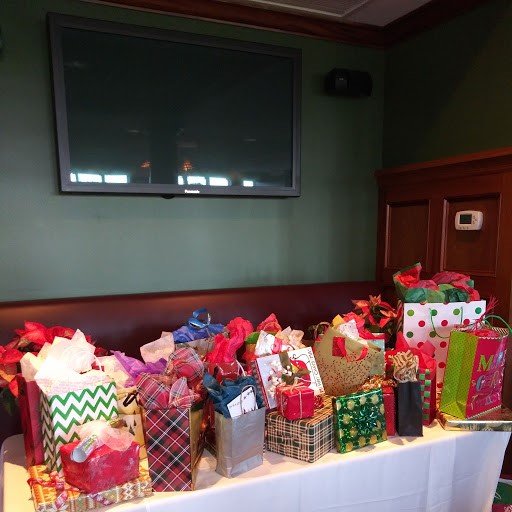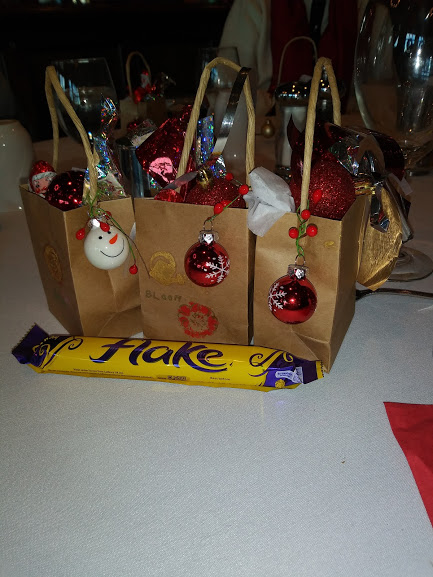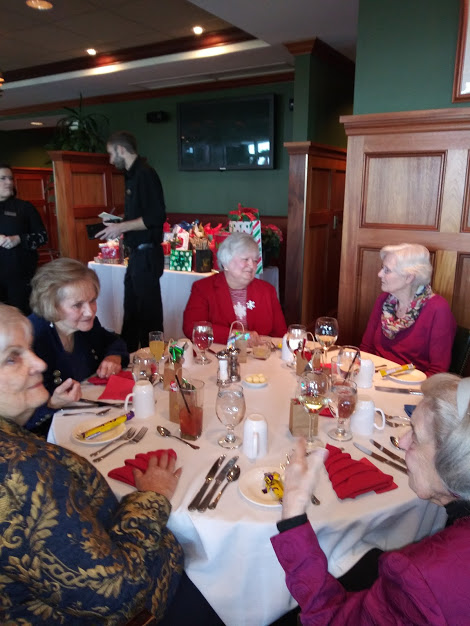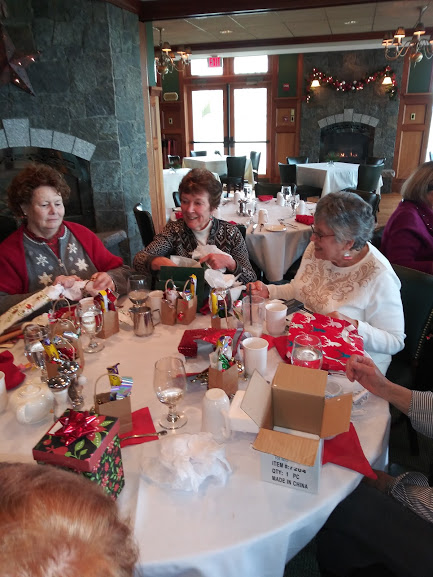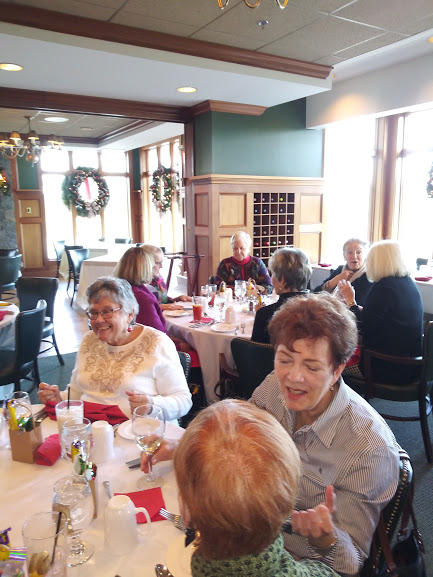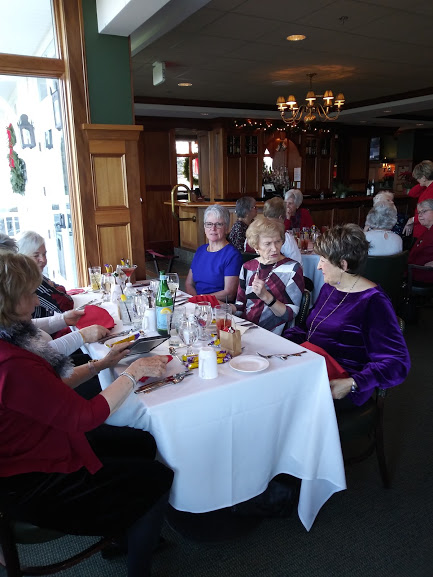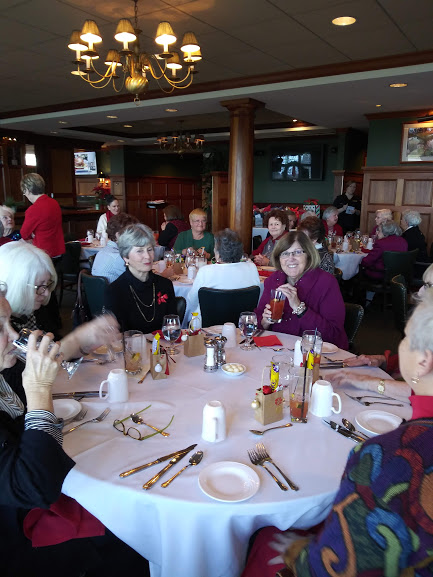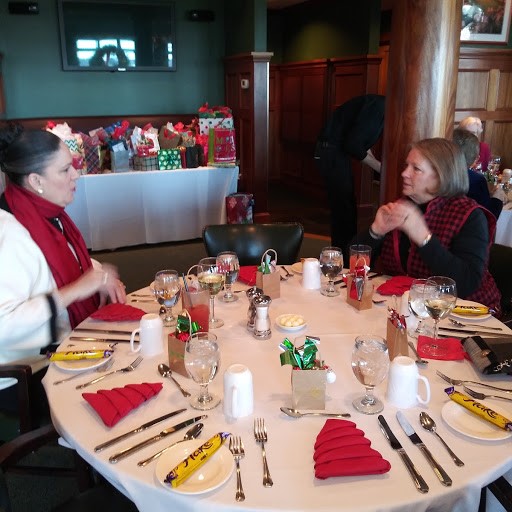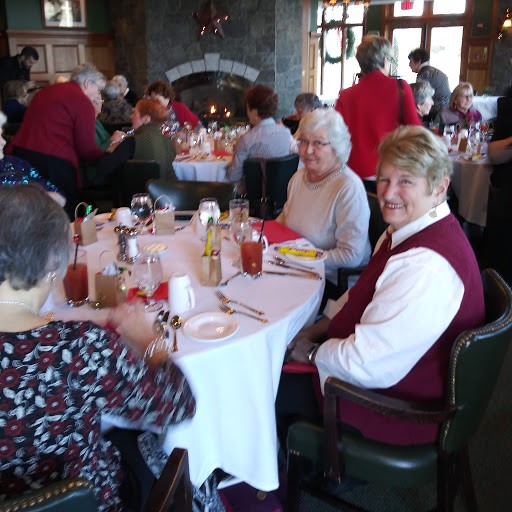 *   *   *   *   *   *
Our November General Meeting, in conjunction with the Hampton Garden Club, featured Andi Ross, who did a presentation on Hip-Hip Hydrangeas , Part 1. Andi shared a lot of helpful information about the identification and care of hydrangeas. Pat N. has provided a link to Andi's handouts from that meeting. If you'd like a copy, click here.