At the February General Meeting, our club's " Artful Arrangers" presented floral interpretations of paintings by well-known artists.  Each arrangement was backed by a board displaying the painting and a photograph of the artist.  Arrangers gave an introduction to the artist, highlighting his or her life and style of painting, followed by insights on their floral creation and the accessories they chose to interpret their painting. 
Membership enjoyed learning more about the artists, the paintings, the time periods, and details concerning choice of flowers, colors, accessories, containers, and the very different styles of arrangements.  
The Design Committee thanks Susan Canada for her hospitality and those members who volunteered to be an Artful Arranger this year, including Jill who interpreted Pablo Picasso for the refreshment table.
–Ann and Connie, Design Committee
Claude Monet,
1840-1926
,
Woman Reading
or
Springtime
, 1872, interpreted by Betsy A.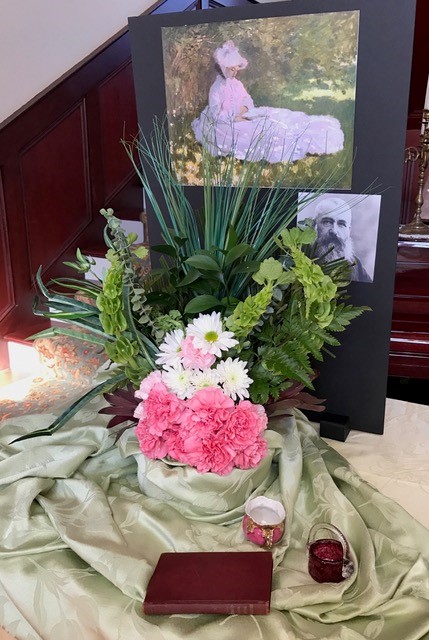 Mary Cassatt (1844-1926), At The Theater (Lydia Cassatt Leaning On Her Arms, Seated In A Loge), 1880, interpreted by Lynne B.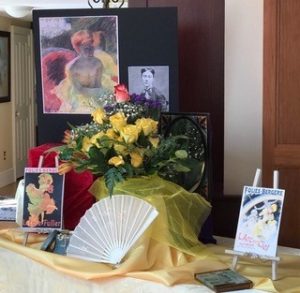 Pierre-Auguste Renoir, (1841-1919), Dance at Bougival, 1883, interpreted by Carol C.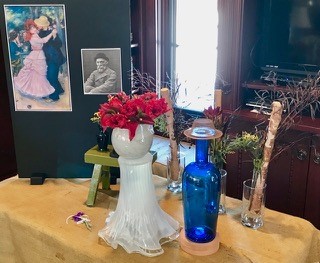 Diego Rivera (1886- 1957), Girl With Sunflowers, 1943, interpreted by Carole C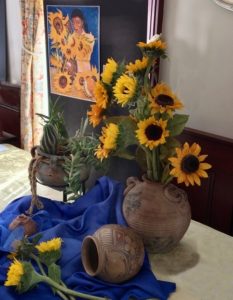 Vincent van Gogh (1853-1890), The Starry Night,1889, interpreted by Betsy V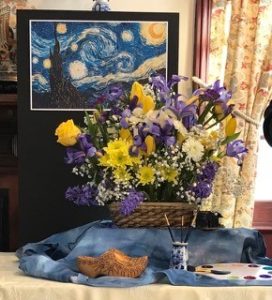 Salvadore Dali, (1904-1984), Swans Reflecting Elephants, 1937, interpreted by Ann S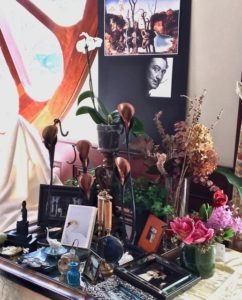 Jackson Pollock (1912-1956), No. 5, 1948, interpreted by Linda V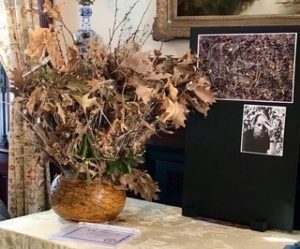 *****