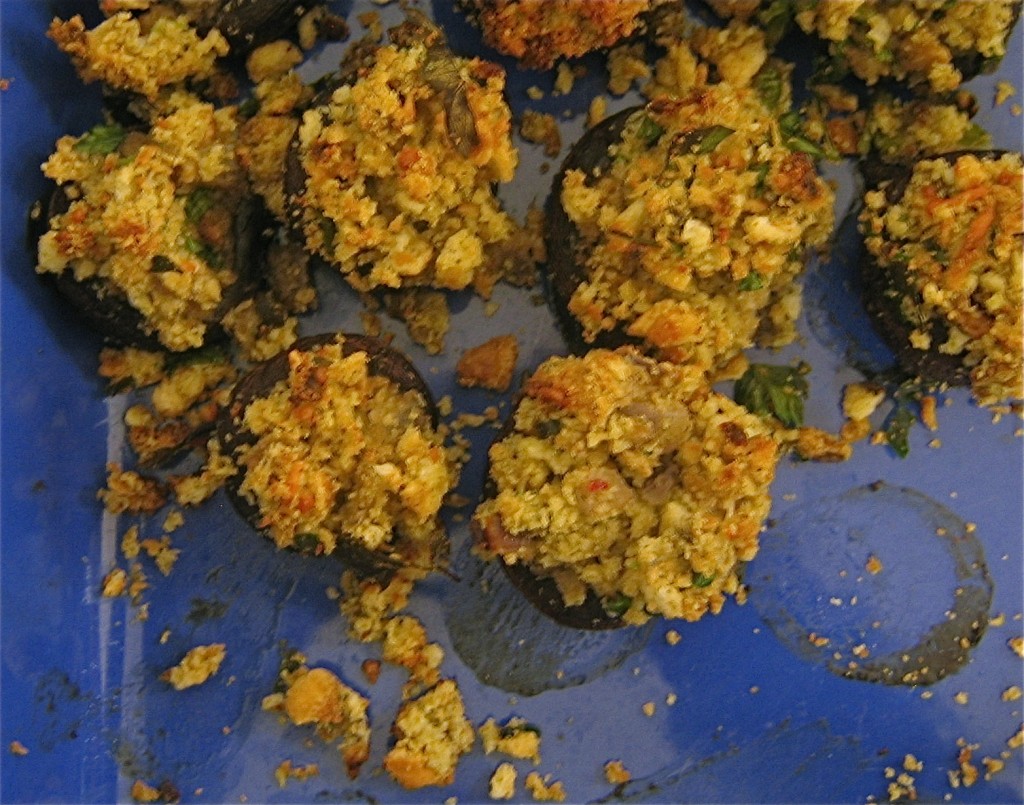 These were served at the November meeting as part of the Herb display which featured Savory. They were delicious.
From Linda Van DeCar
24 medium Mushrooms, about 1 pound
6 tbs. Butter
1 small Onion, chopped
1/4 tsp. Garlic Powder, or 2 Garlic Cloves, minced
1 (3-ounce) package low-fat Cream Cheese, softened
3 tbs. Grated Parmesan
2 tbs. chopped fresh Parsley Leaves, or 2 tsp. dried Parsley Flakes
1 cup packaged Herb-Seasoned Stuffing Croutons
Preheat oven to 425°.
Remove stems from mushrooms. Chop enough stems to make 1 cup. Melt 2 tbs. butter  in saucepan. Brush mushroom cap tops with butter, place top side down in shallow baking pan and brush undersides of caps.
Heat remaining butter in same saucepan. Add chopped mushroom stems, onion and garlic and cook until tender. Stir in cream cheese, combining with fork if necessary. Add Parmesan cheese, parsley and herb seasoned stuffing. Mix thoroughly. Spoon about 1 tablespoon stuffing mixture into each mushroom cap. Bake until heated through.
Tip: To make ahead, prepare as directed but do not bake. Cover and refrigerate up to 24 hours. Bake as directed.
Leave a comment