It's hard to believe June is behind us. But we have so many fun pictures to share…
Of course the highlight of the month was our Annual Plant Auction and Luncheon, held on June 14 at the Portsmouth Country Club. (As you may be able to tell, garden hats were part of the theme.)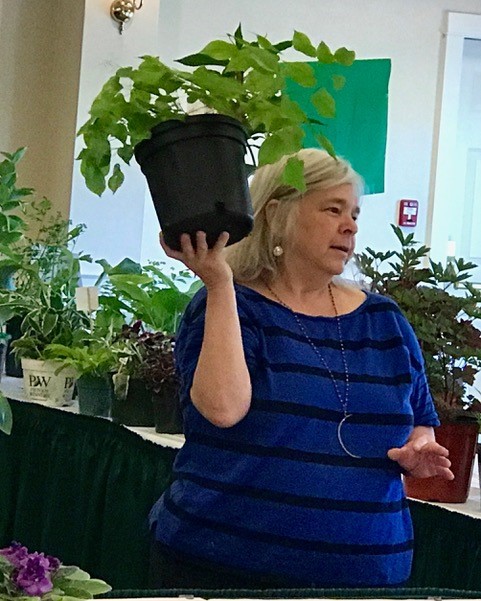 Tables overflowed with plants donated by members, including some beautiful house plants. Max did a stellar job of auctioning off everything by lunchtime.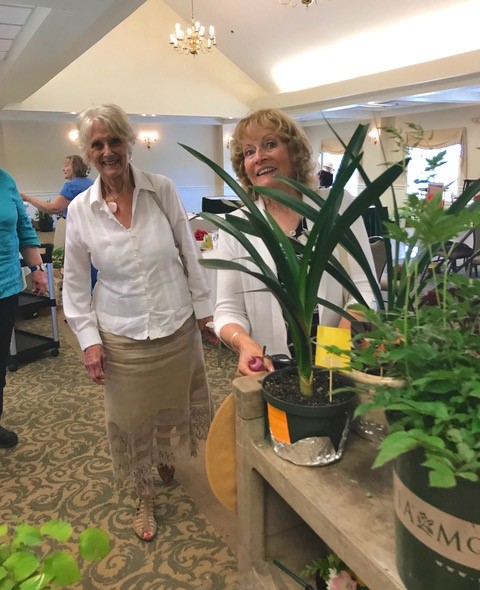 Garden Hats were everywhere. Some made a fashion statement.  Some made a  different kind of statement (about the size of this year's mosquitos, perhaps?)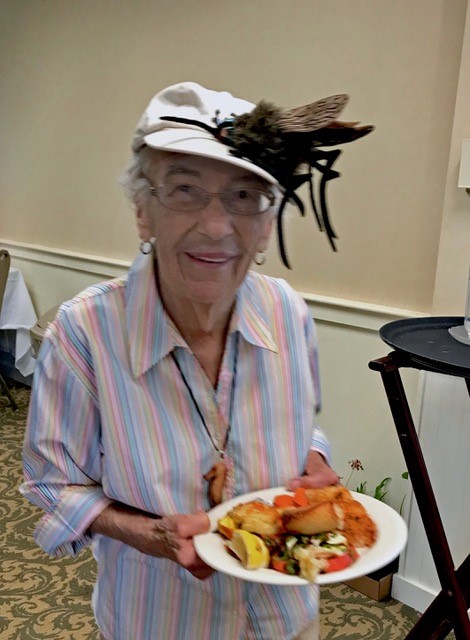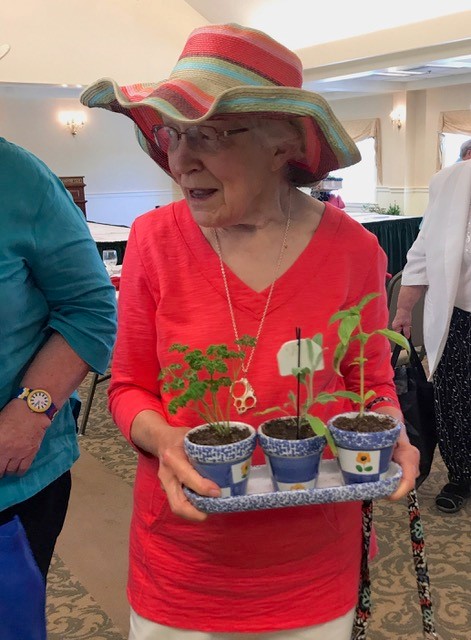 How about these stylish gardeners?

We were even honored by the presence of two "Czarinas".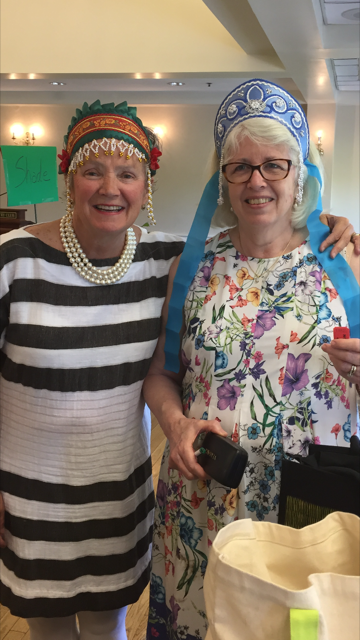 More auction action…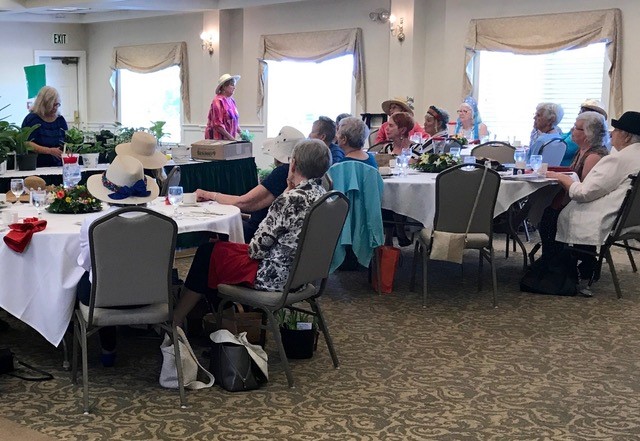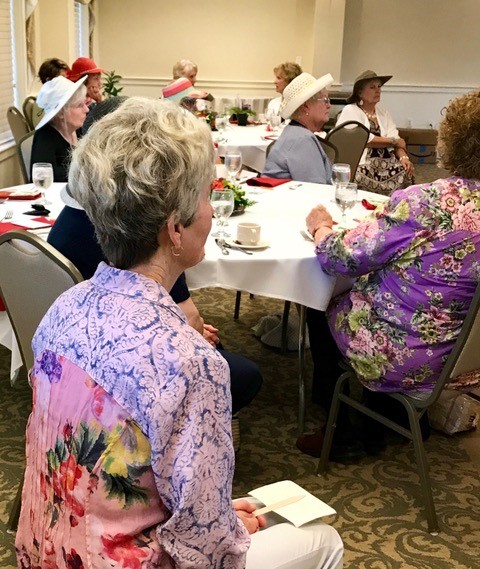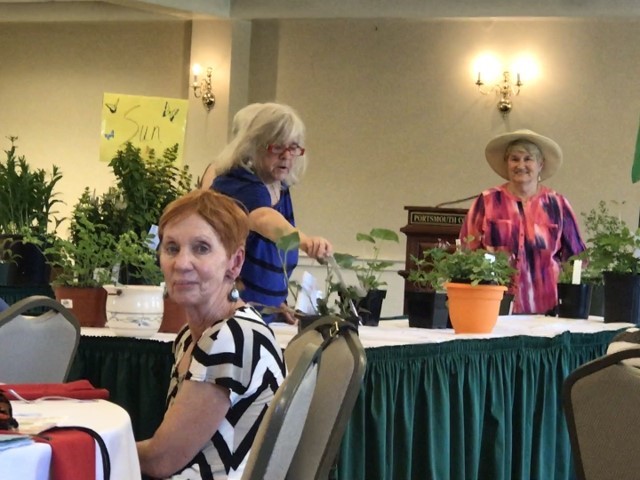 These lovely table centerpieces were raffled off to some lucky members. They were created by Betsy A & Donna.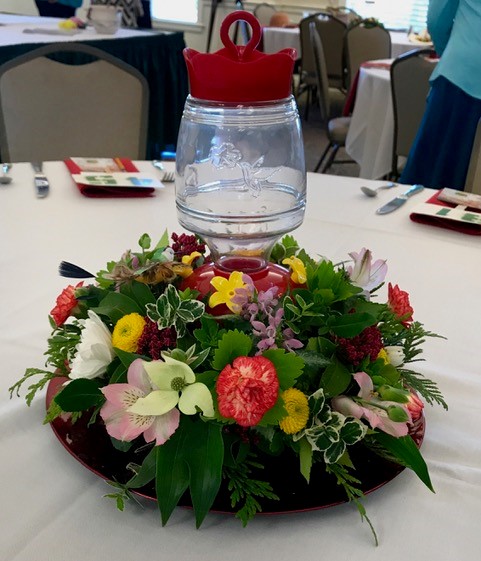 *   *  *  *
On June 20th, some members enjoyed a Promise Tree tour of Max's  beautiful & very interesting gardens in Newburyport. Everyone found a least one plant that she wasn't able to identify in Max's mix of unusual and old-standby flowers.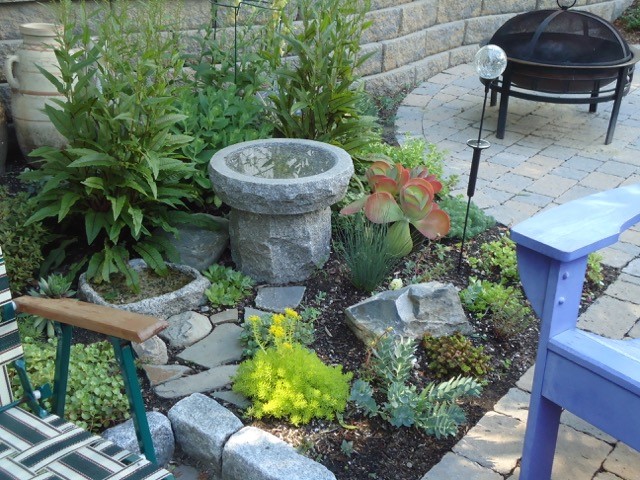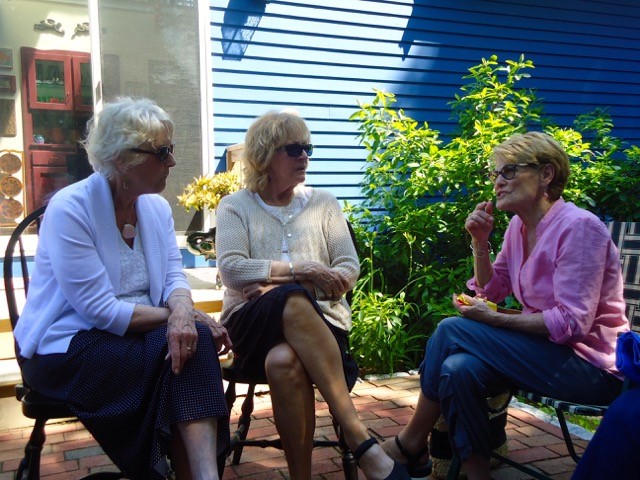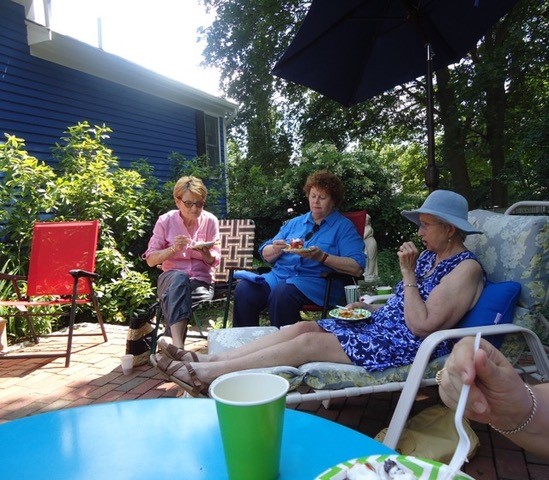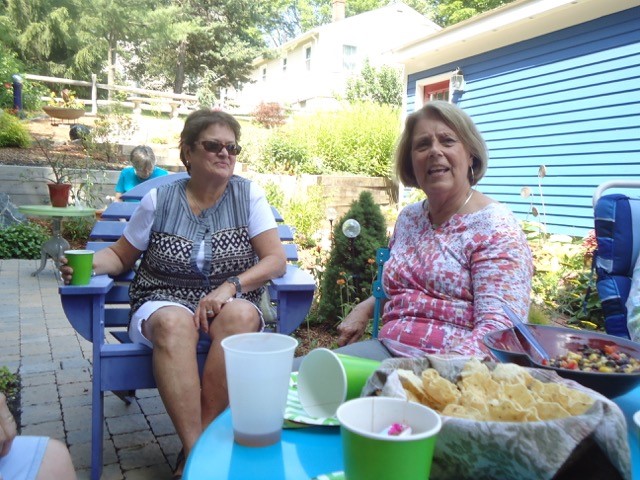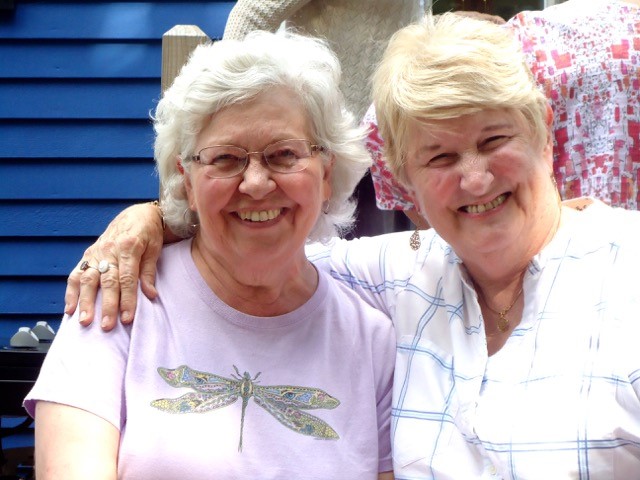 As you can tell, it was a gorgeous day in a gorgeous garden.