Members who attended our January General Meeting learned all about herbs from Sarah Marcoux of the UNH Extension office, took advantage of our Sales Table, met a new member, and of course, enjoyed homemade refreshments compliments of our Hospitality Committee.
We also got a close-up look at Karen W.'s impressive landscaping plan for the American Independence Museum in Exeter. As many of you know, an EAGC committee is working with the museum to rejuvenate their landscaping, in particular the beds in front of the building. Our club, as well as the museum, are very fortunate to have Karen's expertise as a landscape designer in creating a plan for beautiful, historical, and practical garden beds. Although some of our members may choose to volunteer some maintenance, the bulk of the bed installation will be handled by a landscaping company – good news for those of us who no longer relish doing the heavy lifting!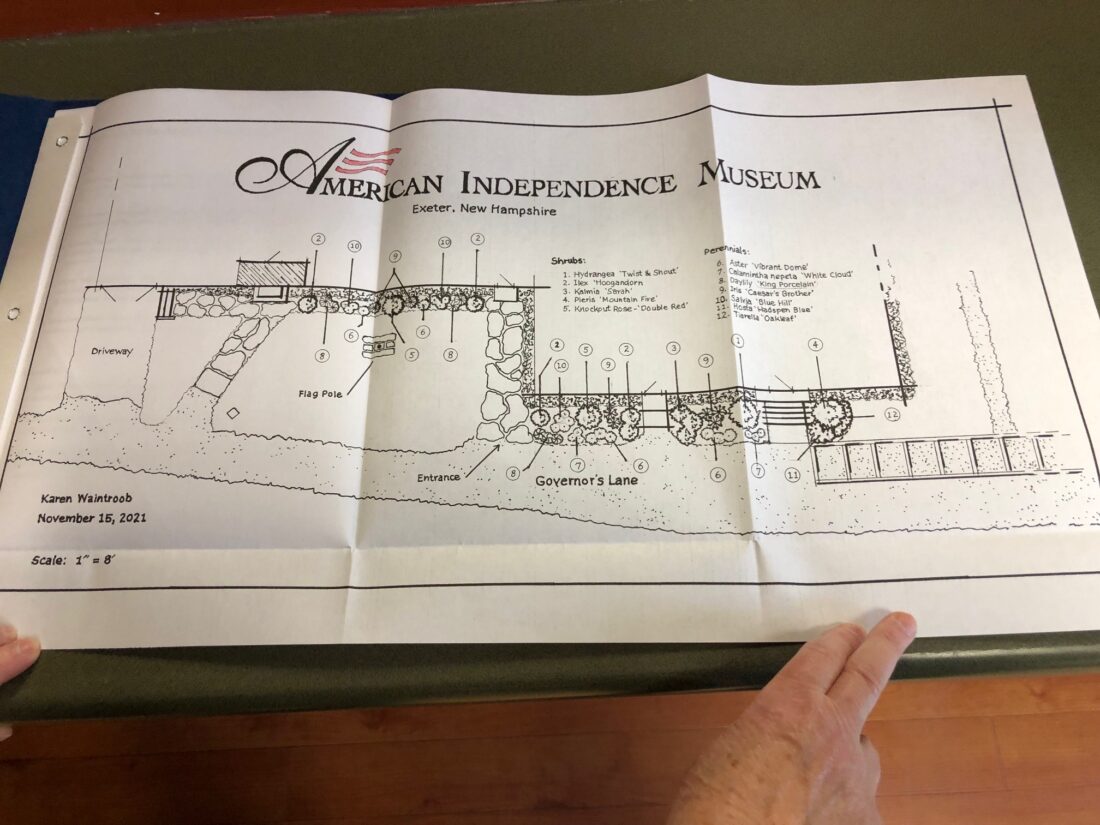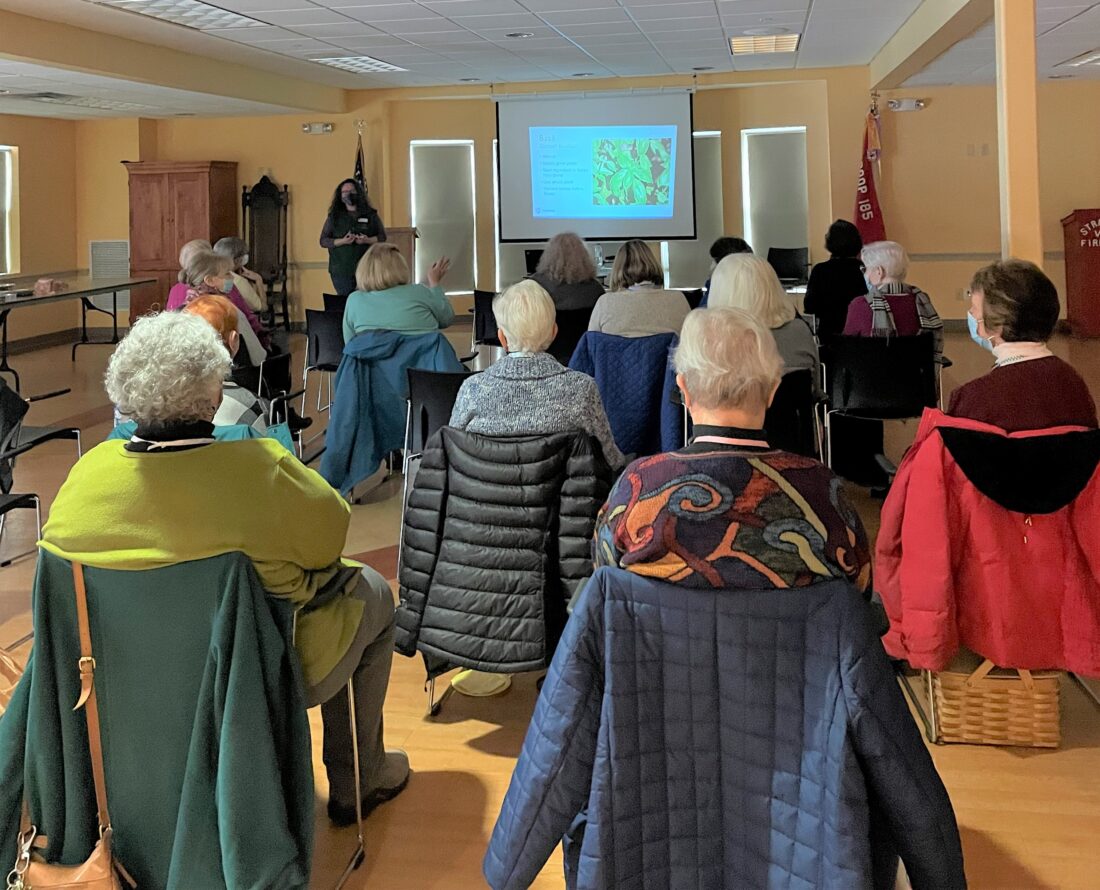 Garden Design will be the topic at our February 17 general meeting. Our speaker, James Brewer, is a landscape designer who has been working within gardens since his boyhood years in England. He came from a sleepy village in Northamptonshire with natural stone thatch collages, an 18th century church ringing its lethargic bell and an abundance of wildlife within its rolling fields. Influenced by his surroundings James started his landscaping business in England in 1995 by lawn mowing and weeding, certainly humble beginnings.
A unique garden project in 2006 led to his enthusiastic personality and work catching the eye of the BBC and various publications in garden magazines. In 2014, James moved to New Hampshire and embarked on a steep learning curve with our climate and vastly different plants. In a short time, James has helped dozens of clients achieve new gardens and several 'Signature' projects throughout the state.
These include a small Pocket / Courtyard Garden in Portsmouth; Downton Abbey / Baroque creation in Dover; and a 'Testimony in Granite' garden, which is a 'Wolfe-henge' style garden in the mountains of Wolfeboro overlooking Lake Wentworth. Each of his designs are highly unique and combine aspects of classical English garden design while embracing the best plants and materials available to us in New Hampshire. We're certain to see photos of some of James' lovely gardens.
It's that time of the club year when a Nominating Committee is formed to look for new officers and committee chairs. Although many will be returning to their positions, there will be some openings. Linda S. is asking members to contact her if they are interested in serving on the board and/or being on the Nominating Committee. On March 3rd, the Budget Committee will be meeting to prepare a budget for next year. If you chair a committee, please submit your budget request to Susan C. before then. And if you'd like to serve on the Budget Committee, contact Susan or Linda.
Although the Environment & Conservation Committee has put their traditional Mini-Grant program on hiatus for the year, they have been busy formulating a Pollinator Corridor grant plan in conjunction with the Exeter Library's speaker program. The grants of $100 will be available to Exeter residents who will use the funds to plant pollinator-friendly seeds or plants in an effort to create a pollinator corridor in Exeter. More details about the grants will be available soon.
For those of us who are weary of the winter whiteness, here's something colorful to feast our eyes on. The Amercan Horticultural Society has released its new plant recommendations for 2022. Even if we never plant one of these beauties, it's uplifting just to look at the pictures. Click on this link and enjoy.