Abbie Jane had great success with her butterfly kits…
This butterfly found its first flower.

Ready to take flight!
Linda V.'s butterfly is just about ready to join the world…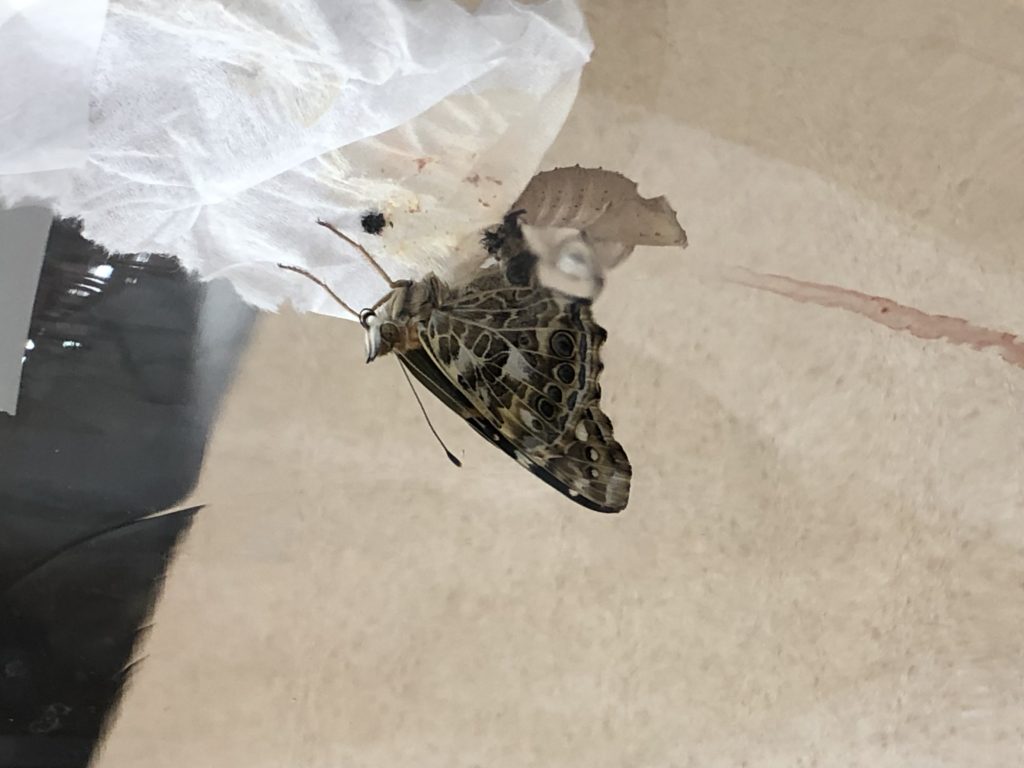 Pat N. photographed her butterfly's progress…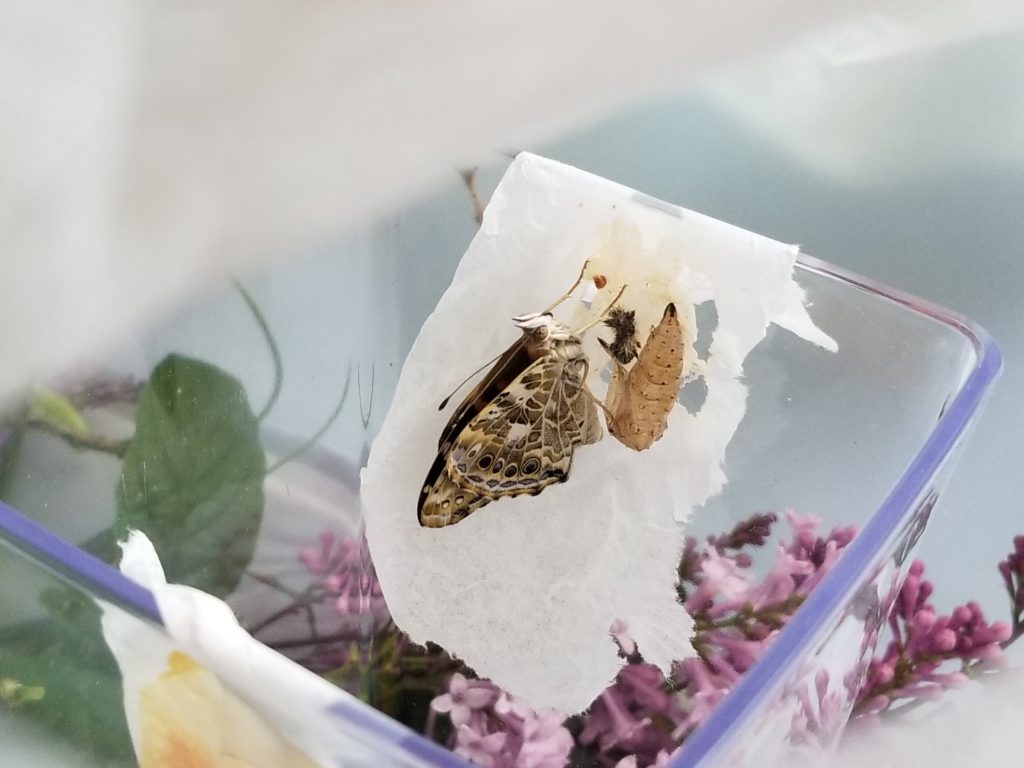 Having a snack before its maiden flight
Did you spot it on the top right?
Here is a photo of Ann H.'s newly emerged butterfly: